Applicant Area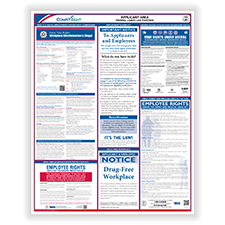 E0076
Easily Comply with Federal Applicant Posting Regulations
The Applicant Area Federal Poster or Sticker by ComplyRight gets you into immediate guaranteed compliance with mandatory job applicant posting regulations. Post in your lobby or other areas where job applications are completed. Available as a laminated poster or compact sticker (E6004).
For guidance on language selection, see LANGUAGE OPTIONS below.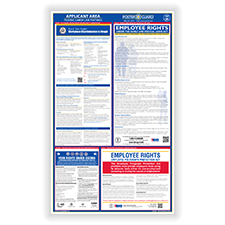 E6004
Meet Federal Requirements for Applicant Area Postings in Small Spaces
Along with the federal, state and local labor law posters required of all businesses, employers must display certain employee rights posters for prospective employees to view during the application process. This compact Federal Applicant Area Vinyl Sticker is ideal for smaller spaces, such as application rooms or for retail establishments that provide applicant kiosks or stations with computers.
English only available online. For Spanish and Bilingual posters, see Product Options below.