Compliance Requirements Don't End with Workplace Postings
Find out what you might be missing in this free download.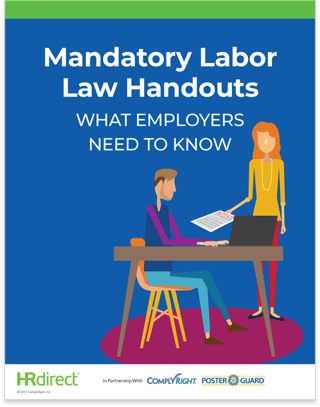 Most employers know they are required to display a number of mandatory labor law postings issued by federal, state, county and city government agencies. But are you aware that an employer's obligation to inform employees of their legal rights does not end with postings displayed on a wall?
Learn everything you need to know in this Free E-Guide including:
What are employee notifications?
When are they required?
Why do they matter?
Where do you get them?
Thank you for your request.
You can expect your catalog to arrive in the mail in 7-10 business days.
In the mean time, view the digital catalog online.
Sorry there has been an error.
Please submit the form again.
If you have questions, call 1-800-999-9111.