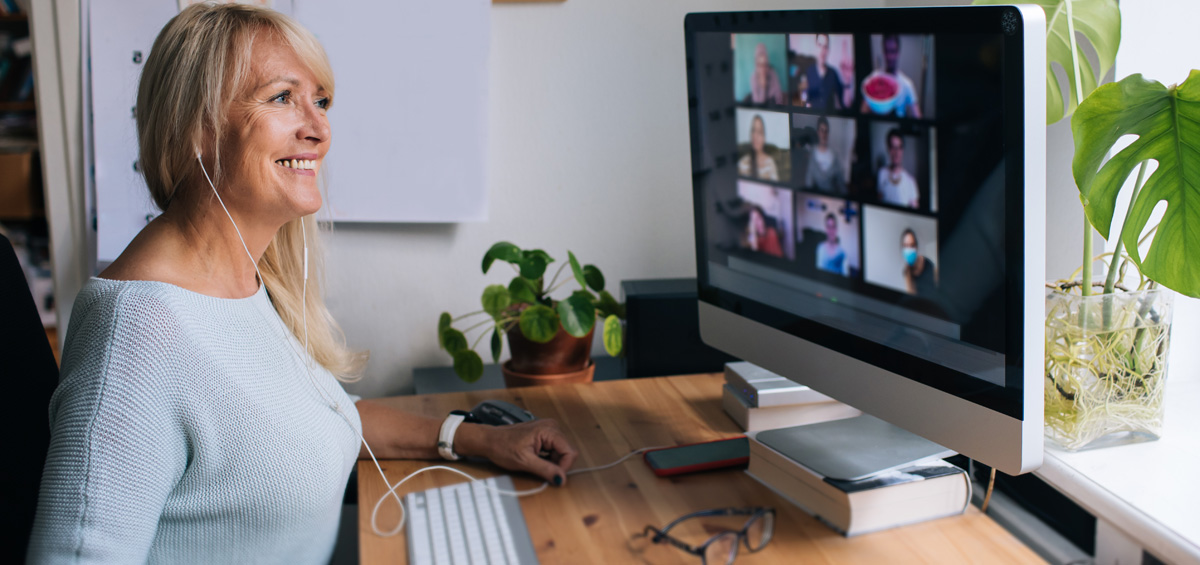 As businesses continue to review and adjust their workplace practices during the pandemic, one aspect remains a priority: employee engagement. Without steady communication, connectivity and engagement, your business will struggle to stay productive and profitable. Further still, you may experience a wave of employee resignations that shift your already-stretched attention to hiring and retention.
But how can you achieve healthy employee engagement when some or all your employees are working remotely, or you're just now bringing employees back to the worksite? Certainly, you may need to adjust your approach, but with intent and specific actions, you can achieve the same benefits employee engagement yields in the best of times.
What is Employee Engagement and How Can You Improve It?
From an HR perspective, employee engagement refers to the emotional and practical commitment your staff has to their individual work and the overall business. The more your company's mission and values align with your employees, the greater their sense of purpose, level of involvement and, ultimately, engagement. Plus, engaged employees are happier, more enthusiastic and more loyal.
Workplaces function differently right now. For 2021 and beyond, employee engagement is critically important to weather the storm and meet your business objectives.
Thankfully, with a little creativity and resourcefulness, you can enhance productivity, boost engagement and recognize your staff for their efforts. Here are five effective ways to keep employee morale high during these challenging times:
Communicate, communicate, communicate — The continuous stream of negative information in the news during an economic downturn can make even the most confident employees anxious about their job security. Now, more than ever, you need to manage the gossip and rumor mill and provide clear updates on the company's well-being. Whether the news is good or bad, employees deserve to be kept in the loop. Communicate honestly and frequently about how the company is doing, and how each employee can contribute toward the company's success.
Be flexible with needs and requests of employees — After working from home and juggling the needs of children, pets and elderly parents, returning employees may need some time to re-adjust to a regular work schedule. As much as possible, be flexible with late arrivals and the need for PTO. You may also want to consider varying employee return dates (prioritizing employees whose work is best performed on-site), and creating staggered work shifts where you alternate which employees come in on certain days of the week. Be mindful of burnout, too, which is a very real concern right now. A thoughtful, flexible approach to employee requests can make a big difference with work-life balance.
Collaborate with and support managers — In addition to soliciting ideas from supervisors and managers about working conditions and solutions going forward, support them with any policy or procedural changes. They are dealing with the same adjustments as the employees they oversee, and clear guidance from the top down will go a long way toward building good will. This is a good time, too, to identify the managers in your organization who are the most well-adjusted, empathetic and communicative to carry out your pandemic-era objectives and help create stability.
Recognize employees and express your gratitude — Everyone likes to be recognized for a job well done. Take the time to write out a thank-you card, call attention to an employee's achievements in a virtual meeting or if your budget will allow, give a gift card, personalized desktop accessory or other small token of your appreciation. Other possible low-cost perks to boost morale company-wide (depending on your work arrangements) include implementing a casual dress day, providing lunch to a team or department that meets a specific goal, or offering preferred parking for a designated employee.
"Invest" in employee development and training — Training and career development is a win-win for you and your employees. Not only does it empower employees and expand their opportunities, but it also contributes to your company's success by matching employee skills to your greatest needs. To help conduct cross training among employees, take advantage of DVDs, online software and other digital training tools on a wide range of topics, from computer/IT skills, sales and marketing to safety, management and leadership.
Handle HR Tasks the Easier, Electronic Way
As you continue to adjust to the realities of the COVID-19 pandemic, the need for flexible, electronic tools only grows. The Fill-and-Save™ HR Form Library: Performance Management is a targeted collection of performance-related forms for setting SMART goals, conducting reviews and dealing with performance issues. Each fillable form can be routed, completed and stored electronically for ultimate convenience. And what better way to express your gratitude to your dedicated, hard-working employees than an Employee Appreciation Kit or thoughtful thank-you card ?
Related Content:
How to Get the Best Results with SMART Goals in Changing Work Environments
Is Employee Conduct Outside the Workplace Open to Discipline?