Clearly Communicate Your Company's Health & Safety Policies

View our large variety of posters,
notices, and clings.
SHOP NOW
Get Everything You Need to Manage
Employee Time Off in one Convenient Kit
Monitor employee attendance
Approve, deny and track vacation requests
Store documentation
Save When You Buy the Kit!
BUY NOW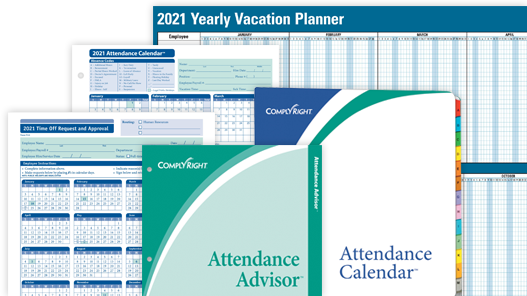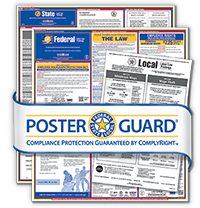 Poster Guard®
Compliance Protection
365 Days of Federal, State, County and City Posting Compliance – Guaranteed
LEARN MORE >
Upcoming Webinar
Returning to Work after COVID-19: Legal Considerations and Best Practices for Concerned Employers
Wednesday, June 24, 2020 • 2 PM ET
Presented by: Jaime Lizotte, HR & Tax Solutions Manager
REGISTER NOW
Brought to you by

Trending Topics
Brought to you by

If you manage hourly employees, it's critical to accurately track all of their hours worked. If you cheat an employee of hours, your business could face large fines if a complaint is filed. Employees are either exempt or non-exempt. Non-exempt employees (commonly called "hourly") must be paid at least the minimum wage for all hours of work and overtime for working more than 40 hours in a workweek.
More >
A unique dynamic is emerging across workplaces across the U.S. For the first time ever, many businesses now include a mix of employees that span four distinct generations: Baby Boomers, Generation X, Generation Y (or Millennials) and most recently, Generation Z. Depending on your business, this means Gen Z workers in their early 20s may be crossing career paths with Baby Boomers in their 60s and 70s. How does this impact your business? Quite a bit!
More >