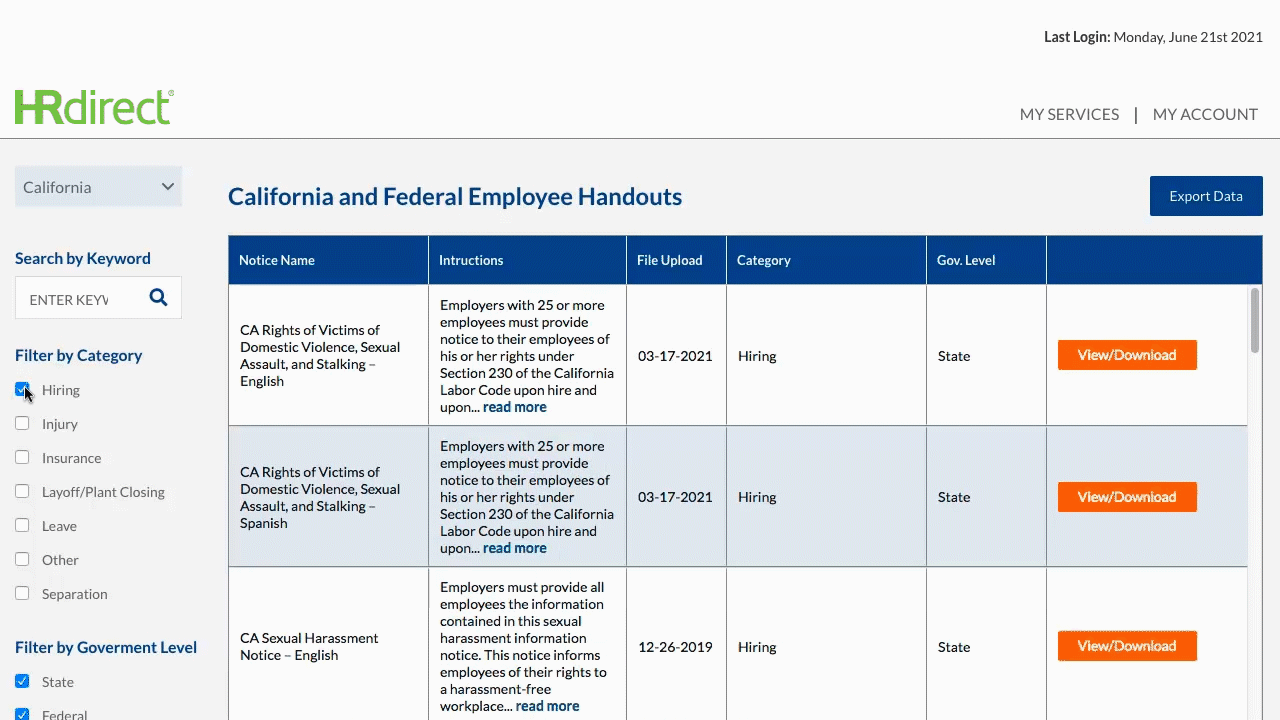 In one year alone, federal and state notification requirements change on average up to 150 times! The legal team at HRdirect monitors more than 22,000 government agencies to ensure all handouts are up to date to keep you in complete compliance.
Employee notices are required in all 50 states and address a variety of topics, such as:
• Time Off
• Hiring
• Change in Pay
• Harassment
• Sick Leave
• Worker's Compensation
Your responsibility with these notices depends on the size of your business. That is why we created two different service options:
Basic Handout Service: is for businesses with fewer than 50 employees that rarely experience triggered events.
Premium Handout Service: is for businesses with 50+ employees and/or those that experience triggered events throughout the year, such as injuries, leave requests, layoffs and separation.
Both service options provide 12 months of convenient, online access to a dedicated site for easy download of notices at any time. You can be confident that notices are always up to date, due to continual monitoring of legislative changes by our expert legal team.