The Next Generation of HR Forms Is Here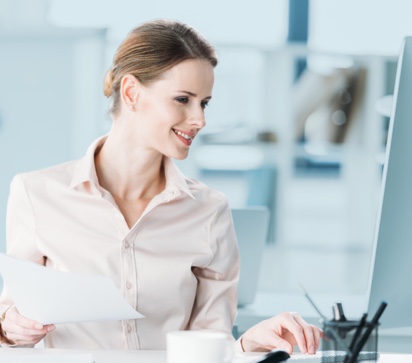 Introducing Fill-and-Save™ HR Form Libraries: Targeted collections of HR forms that can be routed, completed and stored electronically. Each Form Library focuses on a critical HR function and provides 12 months of unlimited access to forms to support:
Hiring & Onboarding
Attendance & Time Tracking
Performance Management
FMLA Administration
OSHA & Safety
Only $99
gives you unlimited access to each Form Library of 10+ forms for a full year
(a $129 value)
Facilitate end-to-end electronic workflows for common HR processes without the hassle of a complex HRIS software system.
FMLA Administration
Forms include:
FMLA Administration Checklist
FMLA General Employee Notice
FMLA Leave Tracker
plus 7 more forms
OSHA & Safety
Forms include:
OSHA Form 300
OSHA Form 301
Workplace Injury/Ilness Report
plus more

COMPREHENSIVE
Each library comes with all the forms you need to gather employee/applicant information, establish a consistent process, and maintain proper documentation for employee recordkeeping.

EASY TO USE
Each PDF form is built with Fill-and-Save™ technology, which means you can type directly into the open fields, route and save electronically.

100% COMPLIANT – GUARANTEED*
All forms are attorney reviewed and approved. Federal and state laws are continuously monitored to ensure all forms are always up-to-date when accessed through the library.

DEVELOPED WITH HR EXPERTISE
Each form comes with a tip sheet offering valuable guidance and best practices from HR experts.

ALWAYS AVAILABLE
The forms you need are always at your fingertips – accessible 24/7 from anywhere you have internet access. Plus, you have an unlimited number of downloads. Never worry about running out of paper forms again.

PERFECT FOR ONSITE & OFFSITE EMPLOYEES
With more and more employees working remotely, this is a must-have solution. Easily send requests and approvals from anywhere…and forms are easily saved to your desktop.
See for Yourself How Easy It is to Use:
Get 12 months of unlimited access to 10 or more HR Forms for
just $99
(a $129 value)
Your 12-month subscription includes legal monitoring and automatic updates to ensure your library remains 100% compliant throughout the year. Terms of Use
Learn more about Fill-and-Save™ HR Form Libraries today:
*Money-Back Guarantee: Forms accessed directly through ComplyRight Forms Libraries are guaranteed to comply with current federal and state (where applicable) employment laws at the point of download. If a form is found to be out of compliance, please notify us immediately with the name of the form and the date/time of download, and we will refund your annual subscription fee.