FMLA Forms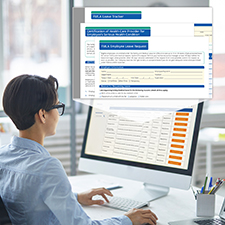 A9003W
Manage FMLA Leave with a Complete, Electronic Form System
This collection of essential FMLA forms provides the convenience and benefits of Fill-and-Save™ technology: documents can be sent electronically, and employees/supervisors/managers can complete them by typing directly into fillable fields. Each form is continually monitored and guaranteed to comply with the latest FMLA regulations, and accessible anytime, anywhere, by multiple members of your business. The Library offers the best of both worlds, allowing you to send and store forms electronically for paperless "paperwork," or print out copies for personnel files. Either way, the most up-to-date FMLA forms and guidance are just a login away. See more details...
Watch this Video to see how easy using the Fill-and-Save HR Form Libraries can be.
Forms require Adobe or Acrobat Reader
Forms will be available 1-12 hours after your order is placed, M - F.
See Product Specifications tab for details.
This product is for an annual subscription and will automatically renew after 1 year.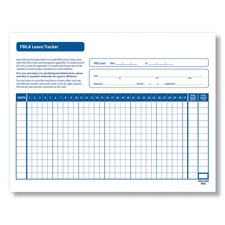 A1436
Easily Track FMLA-Related Employee Time Off
The ComplyRight™ FMLA Leave Tracker helps employers monitor and tally the amount of time an employee uses for FMLA leave.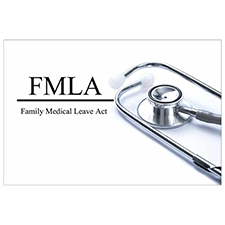 D5012
HRdirect has partnered with Clear Law Institute to offer special online training focused on how to comply with certain types of leave laws. Employers face an increasing number of lawsuits for failing to comply with the requirements of the Family and Medical Leave Act (FMLA) and comparable state and local laws. The COVID-19 pandemic has also resulted in further expansion of family, medical and other protected leave laws and increased employers' risk of non-compliance.
While employees cannot be expected to become experts in the nuances of these laws, they must know enough to be able to spot issues and seek guidance from HR. Managers, in particular, must fully understand the steps they must take to comply. See more details...
Pricing shown below is per seat/employee and requires an annual renewal.
This product is non-refundable and is not eligible for discounts.
Managing FMLA leave requirements can be a complex task for employers. Obtain the legally required FMLA forms, employee recordkeeping folders and other administrative tools to comply with confidence.