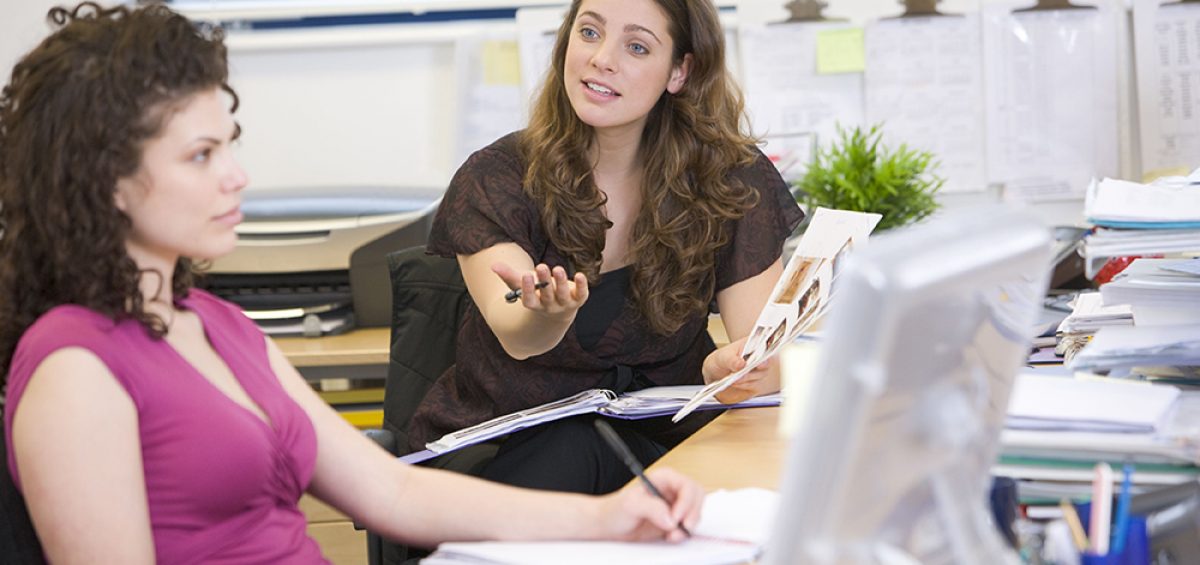 As Americans, we have a right to free speech. But does that protection apply to the workplace?
Many people wrongly assume the First Amendment to the U.S. Constitution entitles them to express their views whenever and wherever they want. However, regarding freedom of speech in the workplace, this protection extends only to public sector (i.e., government) employees. With few exceptions, private employers aren't required to let free speech reign throughout the workplace.
Federal Law Allows Some Freedom of Speech in the Workplace to Private-Sector Employees
The National Labor Relations Act (NLRA) gives private-sector employees the right to discuss their working conditions, which is considered "protected concerted activity." They can share information about pay, benefits, safety and other work-related issues — and they can do it in the break room, at happy hour or on social media (such as Facebook and Twitter).
Real-world example of workplace freedom of speech:
Situation: A group of employees who worked for a retail store in a touristy area of San Francisco were concerned about their safety due to their store's closing an hour later than other nearby stores. After unsuccessful discussions with the manager and later, the owner, the employees posted their frustrations on Facebook. An employee who saw the posts showed them to the owner, and subsequently, the other three employees were fired.
Ruling: The National Labor Relations Board reviewed the Facebook posts and determined they were acceptable. The employees were discussing the store's closing earlier based on legitimate safety concerns, so the posts were considered protected under the NLRA. It was determined that the employer committed an unfair labor practice by firing the employees.
Many people wrongly assume the First Amendment to the U.S. Constitution entitles them to express their views whenever and wherever they want.
Limitations on Freedom of Speech at Work
However, there are limits to what the government allows. The following employee workplace speech is not legally protected:
Sharing confidential company information or trade secrets
Rude jokes or comments
Profanity
Freedom of Speech in the Workplace vs. Harassment Laws
As a responsible business owner, you also need to be diligent about preventing harassment and discrimination. Therefore, any offensive remarks about race, gender, religion, age or sexual orientation should be banned. It doesn't matter if it happens at your workplace, at an off-site conference or on social media. If an employee makes discriminatory comments or creates a hostile environment for others, discipline is warranted.
Employees' Freedom of Speech Outside of Work
First Amendment rights for speech outside of work only apply to public-sector employees while their counterparts in the private sector may not have the same protections related to free speech and political activities.
Nearly all states allow for at-will employment, which means employees can be fired for any reason with or without notice as long as it is not for an illegal reason. Although there are no federal regulations that protect individuals from at-will employment, some states and local jurisdictions have added protections for at-will employment.
The rights that employees have depend greatly on where they live. For example, some states prohibit companies from firing or disciplining employees for lawful, off-duty conduct or political activities. Knowing your state and local laws, specifically as these relate to an employee's freedom of speech outside of work, is key for your business.
You also can take significant steps to protect your business from any ambiguity or disputes by having a clearly stated or written policy of employee conduct or behavior that is distributed to your employees.
Policies Can Help Set Limits on Workplace Speech
As a private employer, you can — and should — set parameters on employee workplace speech that doesn't fall under the NLRA umbrella. Outlining company rules and expectations in a comprehensive employee handbook is a critical first step in letting employees know what's permitted.
Your policies should clearly explain that you won't tolerate intimidating, discriminating or harassing behavior, or anything that interferes with workplace productivity. If political discussions fall under those parameters, specify that.
It's important, too, that guidelines regarding freedom of expression be carefully crafted and uniformly enforced so all employees are treated equally. Do your part to inform employees, and then trust them to do the right thing. Exercising a certain amount of control is appropriate, but you also need to be reasonable and allow employees to engage with one another.
Protect Your Business with Legally Sound Policies
When establishing workplace policies, such as policies for anti-harassment, social media and political discussions, you want to be sure these are written in a legally compliant way. Using an employment attorney is always an option, but it can be costly.
For a more affordable approach, consider using Company Policies Smart App. This low-cost solution includes more than 100 policies that have been crafted by ComplyRight attorneys and are guaranteed to comply with current federal and state regulations.
Related Content:
Tips to Keep Politics in the Workplace from Getting Out of Hand
Is Employee Conduct Outside the Workplace Open to Discipline?