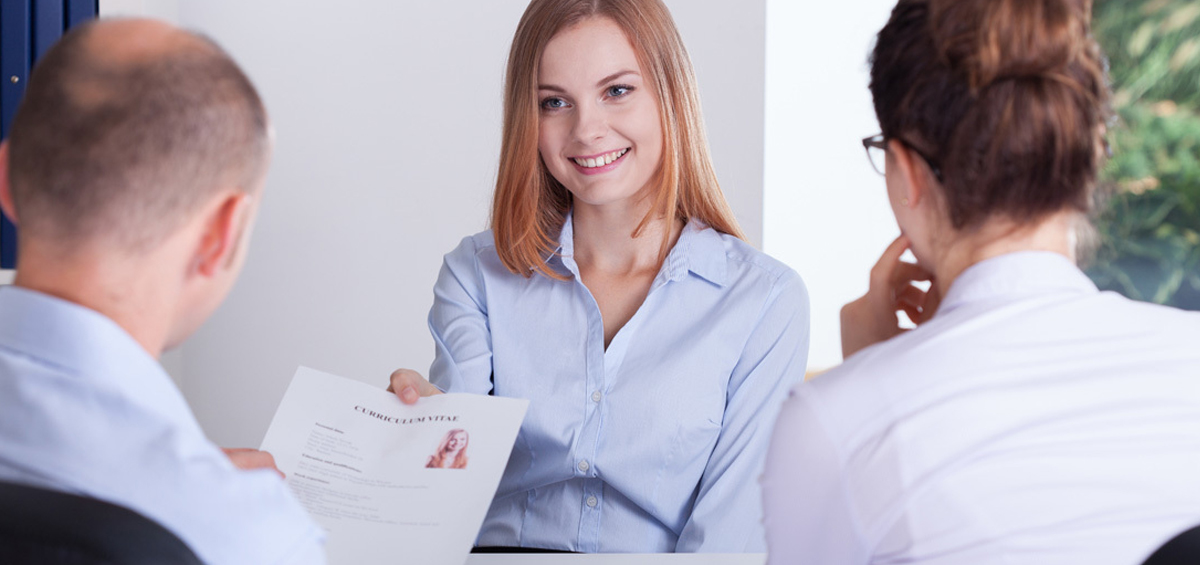 Attracting qualified job applicants is only half the battle in securing top-notch employees. You also need to recognize the traits that differentiate average candidates from outstanding candidates.
When you have an open position, you may be tempted to fill it quickly with the first candidate who meets the job requirements. But finding qualified candidates requires you to dig deeper and look for various "soft skills," too, such as personality and attitude. For the greatest success, you want a candidate who will fit your company culture and make lasting contributions to the business.
A LinkedIn Global Talent Trends Report showed that 92% of hiring managers rated soft skills as more important than technical ones, and 89% said bad hires typically lack them.
What are some of the early signs that an applicant will be a good fit for your company? Consider these 10 traits when evaluating candidates for a job:
Positive attitude.

Hiring people with an upbeat outlook helps create a vibrant, productive working environment. Candidates who show enthusiasm in an interview — and who are willing to discuss past mistakes without becoming overly negative — are more likely to approach the new job with an attitude that delivers results.

Team player.

Employees who are comfortable working as a team, while also contributing on an individual level, are often the best employees. Team players bolster the work of others and raise the overall efficiency of your business. When reviewing applications, look for key words like advised, collaborated, coordinated and contributed. And when conducting interviews, notice candidates with a history of collaboration who seem receptive to giving and receiving feedback.

Self-motivated.

Self-motivated employees take the initiative and get the work done without extensive oversight or direction. Depending on the industry and position, ask candidates if they've spearheaded projects, championed ideas or persisted with a plan with minimal direction from others. Self-motivated employees tend to manage their time well, which makes them more productive and capable of completing projects quickly.

Strong work ethic

Employees with a strong work ethic often set high goals for themselves and keep going until they achieve them. In the interview, notice if candidates talk about going above and beyond for previous employers, working overtime on a project to meet a deadline or achieving high levels of productivity. This information may be shared in a reference check, as well. These are the employees who will do more than clock in and clock out every day, and who will stay motivated to accomplish the goals you set.

Dependable.

Keeping commitments and meeting deadlines are the hallmarks of dependable employees. Candidates who display examples of reliable behavior, such as following through with requests made during the application process and being on time for interviews, may become more steadfast employees. Watch out for candidates who, during the interview, seem more concerned with their work hours than the needs of the job – or who aren't described as reliable in the reference check.

Detail oriented.

Hiring applicants who are detail oriented and who show signs of being well organized will benefit your business later. Submitting a sloppy resume with typos or inaccuracies, or not sending requested information on time, could be red flags. Consider pre-employment testing to measure this quality, as well. Detail-oriented employees take pride in their work and get the job done right the first time.

Good communicator.

Being able to communicate effectively with colleagues, clients or partners is a characteristic of top employees. Gauge your applicant's communication skills via email, on the phone and in person (both verbally and through body language). Good communicators not only get their points across well, but also are careful to listen and follow directions. Lean toward candidates with open and engaging communication styles, and who ask questions and welcome feedback.

Adaptable.

You want employees who aren't resistant to change and who are willing to take on new challenges or learn new skills if needed. Consider whether the candidates you interview seem open to fresh ideas or ways of working, and how flexible they seem with uncertainty. Those who show an ability to adapt are the type of accommodating employees who can enhance your business.

Confident.

Candidates who meet the qualifications you listed and who have the experience to back it up will display confidence in their abilities. Self-assured employees aren't afraid to take risks or try new things and are often willing to go the extra mile when a client or colleague needs help. Strive to hire applicants who show confidence in their abilities and talents during the interview process, as they will most likely hit the ground running when hired.

Honest

You want to be able to trust your employees to behave professionally and do the right thing. Talent is important, but honesty and integrity are characteristics that distinguish quality employees. Contacting references and running background checks can help you determine how honestly candidates present themselves on job applications.
Aptitude and Attitude Both Count
Looking at "soft skills" and how well a candidate fits into your corporate culture is as vital as checking off a list of essential skills and technical competency requirements.
Using an online tool such as the Applicant Tracking Smart App from HRdirect can help you screen candidates more effectively while staying compliant with employment laws. It provides a clear way to rate candidates with a simple and intuitive 5-star scale, rather than jotting down comments that could lead to legal problems. You can also evaluate the candidate through a variety of pre-set tracking stages including: drug test, interview, background check, reference check and pre-employment testing.