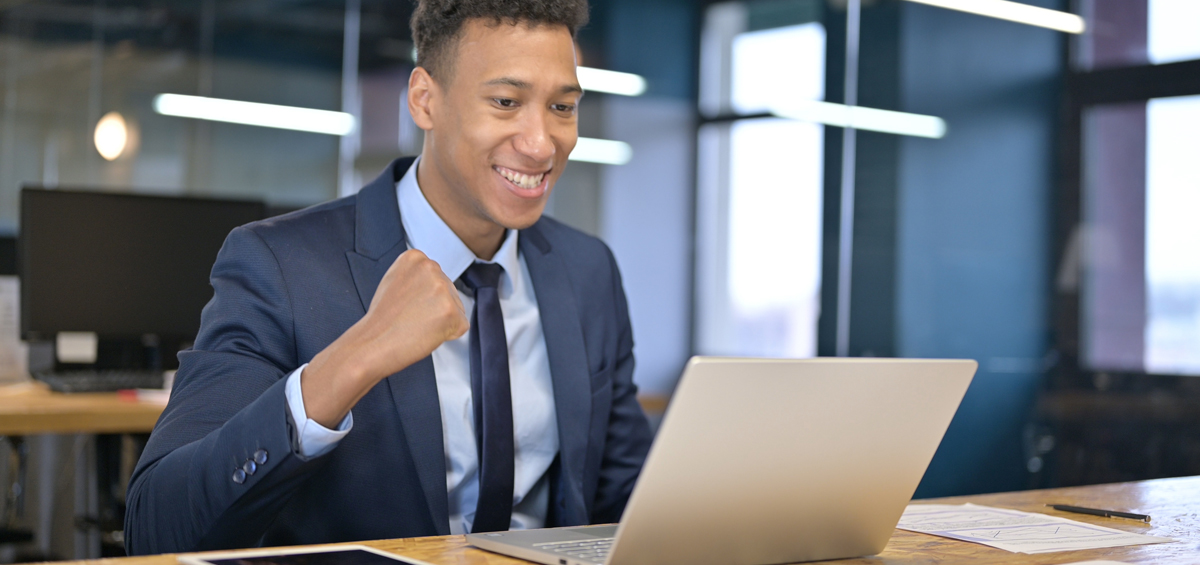 Before the COVID-19 pandemic, most businesses had the budget and initiative to recruit and hire externally – seeking new talent from the job market outside their four walls. Today, we're looking at a much different reality, where tight budgets, worker shortages and an unsteady economy are requiring a modified, inward approach. The concept is known as internal mobility, and it involves promoting employees from within to fill positions, meet changing needs and control costs.
There are numerous advantages to fostering internal mobility, as well as challenges that must be overcome. Let's take a closer look at the pros and cons of promoting from within and what you can do to reap the greatest rewards.
Why Is Internal Mobility Important?
Your current employees are the backbone of your business — and, in many cases, deserve the same consideration as outside candidates.
The benefits of internal mobility include:
Improved employee morale and retention — According to Gallup research, lack of career advancement is the main reason (32%) employees leave their jobs. Providing ample opportunities within your business can boost engagement, productivity and, ultimately, retention. In fact, LinkedIn's 2021 Workplace Learning Report found that employees in high internal mobility companies stay twice as long as low mobility businesses (5.4 years vs. 2.9 years).
Shortened hiring, onboarding and integration process — Recruiting, qualifying and hiring outside candidates can be a lengthy, resource-intensive undertaking. By drawing from your existing talent pool, you're fast-tracking the entire hiring process, as well as tapping into individuals who already know your business, your services and your corporate culture.
Immediate access to employee's performance history — As much as you strive to thoroughly vet every new hire, there's still a level of uncertainty if the person will perform as expected. When you promote from within, you can refer to an employee's company-specific performance history to assess their skills, contributions and potential for lateral or upward advancement.
When the labor market and hiring budgets are strained, businesses can adapt by looking "inward" and promoting existing employees to new or different positions.
Potential Internal Mobility Challenges (and How to Overcome Them)
While there are countless benefits to promoting from within, it's wise to anticipate possible challenges. Fortunately, these issues are easily remedied, as follows:
Limited applicant pool — Depending on the size of your business and the roles to be filled, you may feel restricted pulling only from existing employees. To offset this, you must adopt a more agile approach to talent where you consider internal employees' transferrable skills, as well as the opportunity for advancement with specific training and development.
Stagnant perspectives — It's easy to think that the shiny, new hire will bring more to a position than an insider, but countless studies show that internal hires outperform external hires. Employees who see an opportunity to grow beyond their current circumstances, and are encouraged to do so, are more likely to value their work and refine their contributions.
Resentment from non-promoted employees — Internal mobility should never appear to be a benefit for only a select few. By empowering all employees to expand their skills and shift laterally into other roles and projects, you can foster a healthy work environment that is available to all.
How to Successfully Promote from Within
Whether you're just now considering hiring from within to counter the hiring challenges during the pandemic – or are looking to strengthen an existing culture of internal mobility — follow these pointers for a fair, balanced approach:
Review past performance — Don't dismiss an employee just because he or she lacks the exact experience you're seeking. Examine their overall skills, habits and other key attributes.
Consult coworkers — Check in with relevant colleagues, as well as managers and supervisors, regarding the individual's performance and attitude. A ringing endorsement from those closest to an individual can be a strong indicator of ongoing success.
Avoid favoritism — Just like with external hiring, it's critical to hire the best person for the job, not someone you like for personal reasons or feel a particular connection to. The person should fit the role based on clear, non-biased evaluation criteria.
Post available jobs internally — Make all employees aware of vacant positions on an internal job site. Outline the necessary qualifications with a concise job description, and be sure to respond to internal applicants as quickly and thoroughly as you do outside candidates. Hiring managers should be available to answer questions, as well.
Simplify Performance Management with the Right Online Tool
When promoting from within to offset pandemic-related hiring concerns, you want to be certain you have a solid history of an employee's performance. The Fill-and-Save™ HR Form Library: Performance Management is a targeted collection of performance-related forms for setting measurable goals, conducting effective reviews and promptly addressing performance issues. Each fillable form can be routed, completed and stored electronically for ultimate convenience.
Related Content:
How to Prioritize and Strengthen Employee Engagement During Demanding Times
How to Get the Best Results with SMART Goals in Changing Work Environments