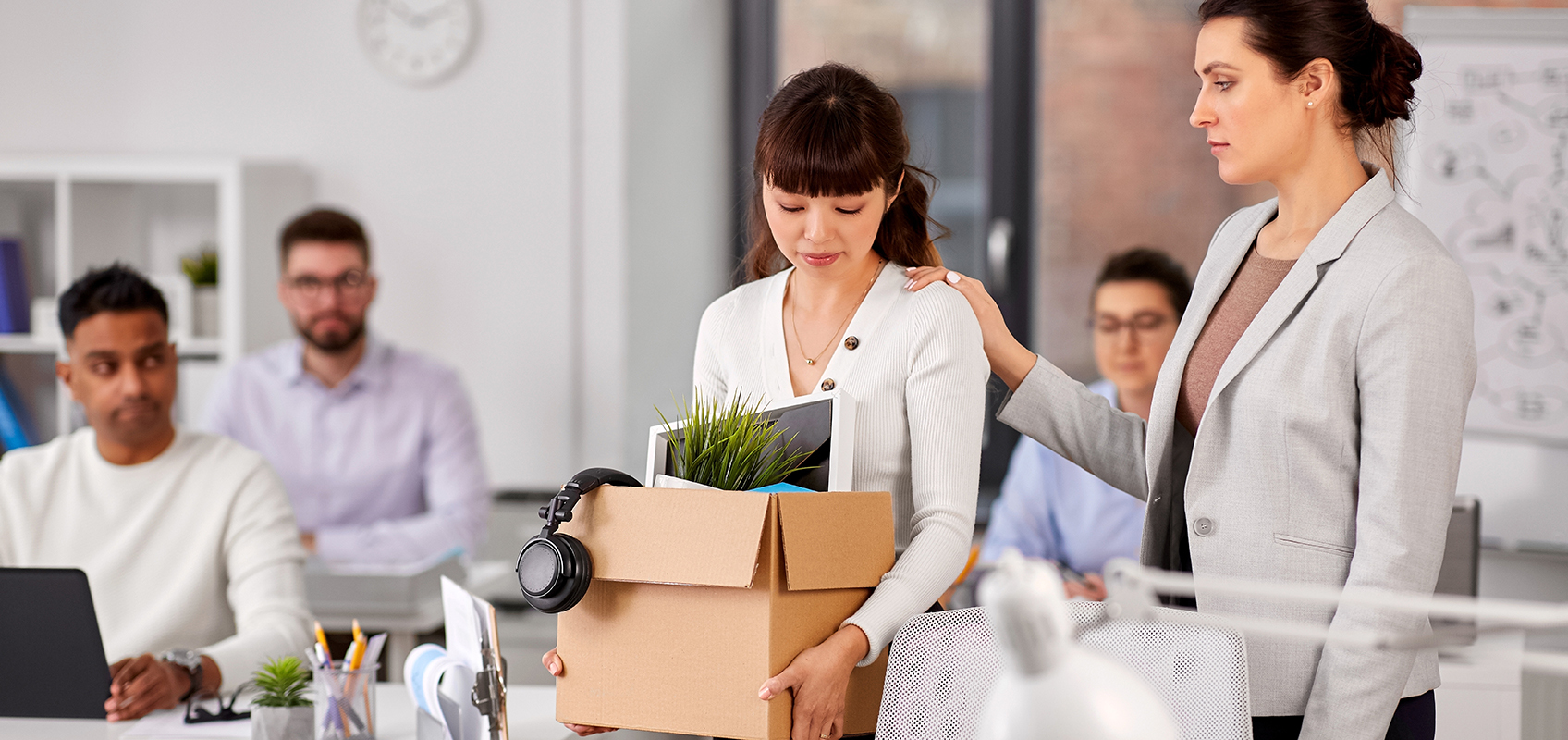 When terminating employees, you know you can't fire someone for discriminatory reasons, such as race, color, religion, sex, national origin, age, disability and genetic information. Discrimination is illegal under various federal and state laws, regardless of your state's at-will employment status.
Yet there's another area that can get employers in trouble and open the door to a wrongful termination case: retaliation. What is retaliatory firing — and how can you be certain you're not crossing the line when terminating employees?
Understanding Legally Protected Activity to Avoid Retaliation
Almost all federal employment laws include anti-retaliation provisions. Yet retaliation claims continue to rise.
The legal definitions and standards vary, but employees are generally safeguarded from retaliatory termination for the following types of legally protected activity:
Reporting illegal conduct – An employee who believes an employer has done something illegal has the right to report the situation internally or to authorities. Often called whistleblowing, some prime examples of this are:

Reporting discrimination or harassment
Revealing safety, health and environmental hazards
Reporting USERRA violations (military discrimination, or refusal to grant leave or reinstatement)
Complaining about wage and hour violations (overtime, minimum wage and child labor)

Exercising employee rights – An employer can't retaliate against an employee for practicing his or her employment rights, such as:

Requesting reasonable accommodations for a disability or religious practice
Pursuing sick or medical leave rights, or taking time off to vote or serve on a jury
Filing a workers' compensation claim
Refusing to obey an order reasonably believed to be discriminatory

Participating in an official investigation – Employees are entitled to participate in an investigation, hearing or lawsuit involving the employer. Whether providing information to federal investigators or being subpoenaed to testify against the company, employees must not be penalized for this involvement.
In 2021, more than 56% of charges filed with the
Equal Employment Opportunity Commission (EEOC) were due to retaliation.
How Adverse Employment Action Occurs
Anti-retaliation practices are challenging to many employers because it's human nature to act against someone who accuses you of wrongdoing, or exposes your business to fines, penalties, a damaged reputation or other financial loss.
However, retaliation is against the law and can result in significant penalties even greater than the underlying accusation or complaint of wrongdoing. To make a claim for retaliation, an employee must establish three things:
He or she engaged in a legally protected activity known to your business
Your business subjected him or her to an adverse employment action
There was a causal connection between the adverse employment action and the legally protected activity
Regarding the second and third point, an adverse employment action is any negative treatment impacting an individual's employment or working conditions. Firing is the most common, and severe, action. Other examples include:
Refusing to hire, rehire or promote
Demotion
Suspension
Refusing to give deserved pay raise or bonus
Transfer to less-desirable position or schedule
Unwarranted disciplinary action, counseling or reprimands
Unfavorable job evaluations or performance reviews
Subjecting the employee to stricter rules or standards than those applied to other employees
Providing a negative employment reference
Scenario: Retaliation after an unfounded charge of harassment
An employee files a claim with the EEOC accusing her employer of national origin harassment. Eventually, the EEOC dismisses the claim and concludes there is no evidence of unlawful harassment. Several months later, the employee is passed over for a promotion and believes the decision was in retaliation for her EEOC charge. She files a new charge with the EEOC, this time alleging retaliation. Even though the initial claim of harassment had no merit, she still can pursue a claim for retaliation and recover substantial damages against the employer if the promotion decision was retaliatory. In other words, retaliation laws often give plaintiffs a "second bite of the apple" after filing an unsuccessful claim.
Proper, Protective Steps to Take to Avoid Retaliatory Firings
So where does this leave you? Retaliation claims routinely arise from nothing more than bad timing. Before terminating someone, always consider the chain of events and how your actions appear. Be certain:
You are not terminating the employee because you (or any of the decision-makers involved in the termination) are upset by the employee's protected activity (e.g., filing a claim of harassment or reporting you to OSHA)
You have legitimate performance reasons for terminating the employee
You have documentation and objective facts to back up your decision
Your actions are consistent with company policy and past practice
You have allowed a neutral manager or HR professional to review the decision and verify you have a legitimate business reason for the firing
Bottom line: You must be able to distinguish the termination decision from the protected activity and be confident there's no connection between the two.
Secure Your Legal Right to Terminate with Smart Resources
The right tools and a clear action plan can help you handle the toughest employment situations. Employee discipline and warning forms in the Fill-and-Save Performance Management Form Library help to address issues promptly and appropriately, in addition to providing the necessary backup if termination becomes your only option.  All fillable PDF forms are attorney-approved and guaranteed to comply with federal and state employment laws.
Related Content:
Is Firing an Employee Without Warning Ever Acceptable? Eight Scenarios to Consider