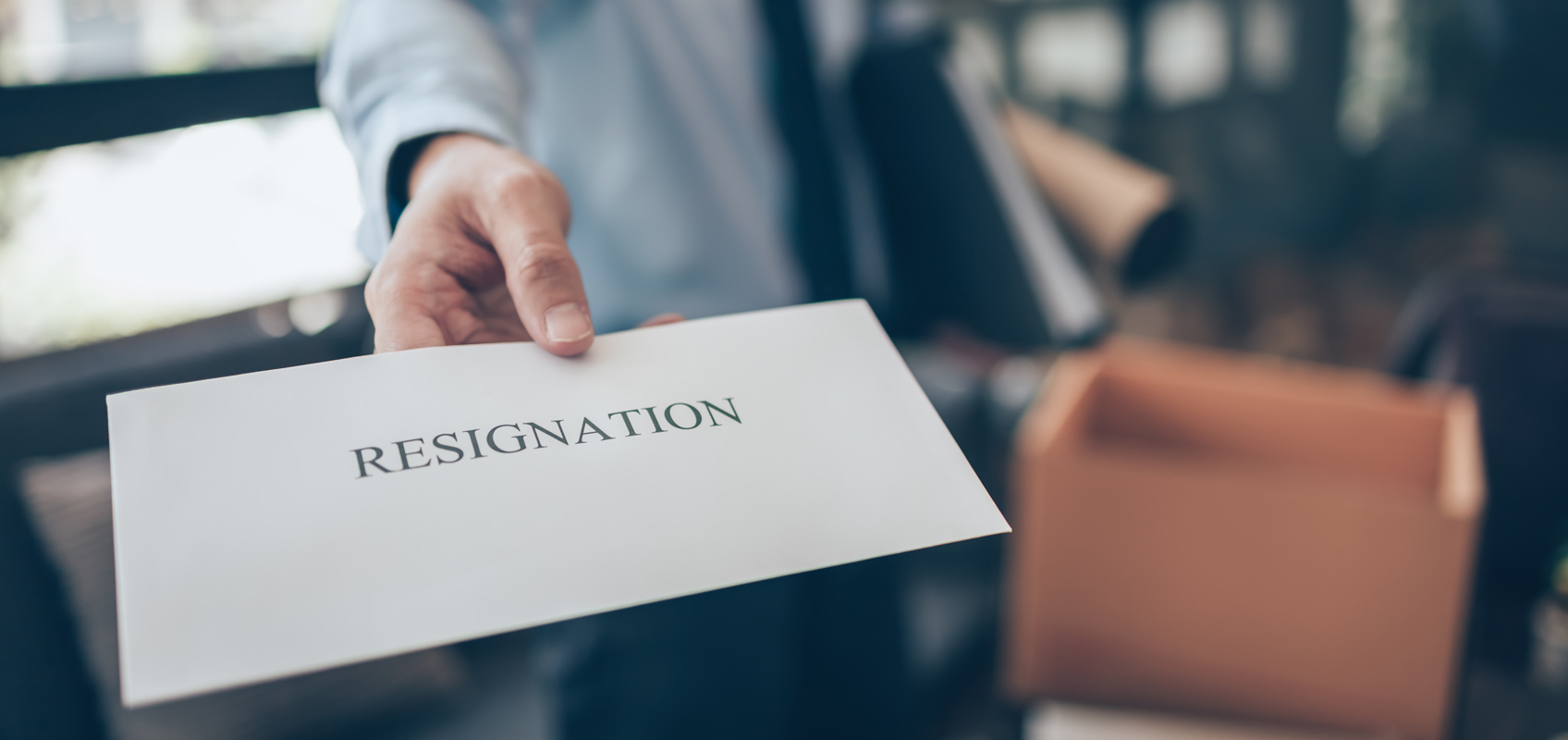 The Great Resignation … The Big Quit … The Great Reshuffle. No matter what you call it, the issue remains the same: Workers are voluntarily leaving their places of employment in record numbers. In 2021 alone, more than 47 million workers quit their jobs.
This trend shows no signs of slowing down. A recent study found that nearly half (48.1%) of all employees are looking to leave their current jobs. This alarming statistic highlights the internal labor crisis many businesses are now confronting.
A Pew Research Center survey found that low pay, a lack of opportunities for advancement and feeling disrespected at work were the top reasons why Americans quit their jobs in 2021.
More Jobs, Fewer Applicants
Of course, COVID-19 contributed greatly to this mass exodus. Many workers had to look after sick family members or care for children. But for the majority, the pandemic gave them a chance to rethink their job path and pursue a better work-life balance. And with more job openings than applicants, this was the perfect opportunity to do so.
But here's the bottom line … Most people have to work. And they are far less likely to leave a job they love. Here, we examine the top reasons most employees resign.
Low pay: Unsurprisingly, low pay is one of the main reasons Americans quit their jobs. If you're struggling to keep employees, examine your pay rates. Are they in line with the competition? If not, you're likely to lose staff. This is especially true with new hires. It's estimated that 75% of new workers receive at least one offer from competitors in the first year of working.
No growth opportunities: This is another leading cause of resignations. If employees feel there is no upward mobility – no matter how hard they work – they are likely to look for new positions. If you want to keep good employees, make sure they have room to grow within your company. Have clear career paths and help your staff develop professionally. Providing educational opportunities and instituting a mentorship program are both solid options that can boost morale and retention.
Ineffective leadership: You may have heard the phrase, "People leave managers not companies." And there is truth to that. According to Gallup polls, 50% of employees who quit cite their manager as the reason. Employers who want happy employees should focus on making sure managers are effective, supportive and open with direct reports. If you have a supervisor with a higher-than-average quit rate, try to identify the problem. Bad management not only leads to resignations but also decreased productivity due to low morale.
Poor company culture: Employees thrive in environments that promote diversity, equity and inclusion. Studies consistently show that employers who make deliberate efforts to hire and engage many different types of workers benefit from happier, more productive employees. Just as important, your staff should feel respected and appreciated. Create a work environment conducive to employee satisfaction by scheduling events, celebrations and team-building activities to foster communication and collaboration.
Lack of communication: Workers don't like to be left in the dark. They want to know how the company is performing and how they are contributing. One enlightening finding from a recent employee retention report is that 43% of highly engaged employees receive feedback on a weekly basis. Put a consistent feedback process in place and adopt an open-door policy. Giving workers regular information about how they are doing and where they fit within the organization will increase overall job satisfaction.
Inflexible work policies: With businesses forced to close their doors during the pandemic, remote working arrangements skyrocketed. And employees found they could do their jobs without commuting and attending in-person meetings. This meant they had more free time. Many workers decided to quit rather than return to onsite jobs. Instituting a hybrid policy where employees work onsite part of the time and remotely other times is an effective option companies have employed. If that's not possible, consider allowing workers to shift their hours or days they work. Increased flexibility can have a huge impact on retention.
Find Out Why Your Employees Leave
These tactics can help your business retain employees. And if workers do leave, it's vital to find out the reasons to help you identify and correct troubling trends. Download our free Exit Interview Form. This helpful tool makes it quick and easy to capture the necessary information.