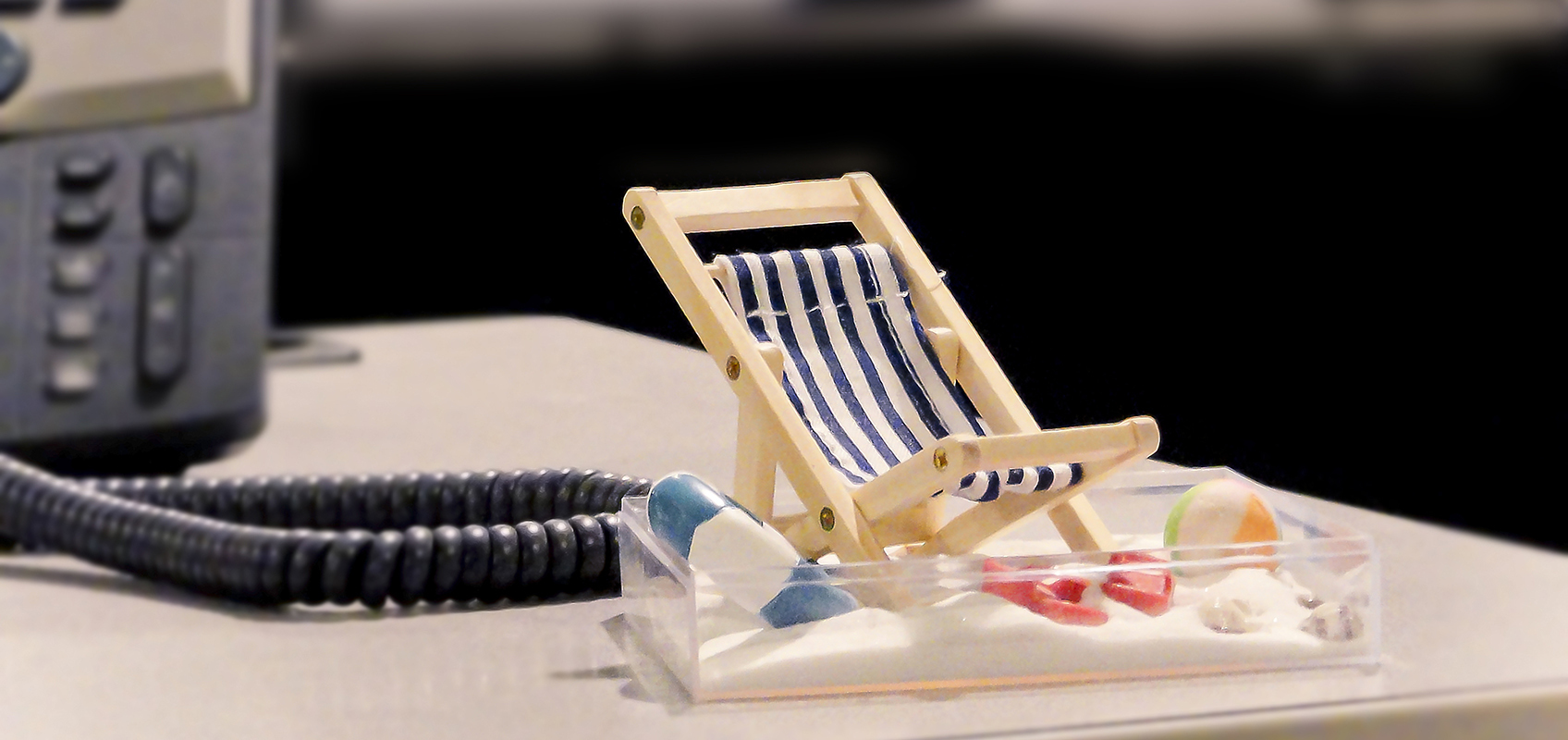 Who doesn't dream of having unlimited Paid Time Off (PTO)? Well for some employees, this dream is becoming a reality. Many major corporations — including Netflix, LinkedIn and the Virgin Group — are adopting an unlimited PTO policy where employees can take off as many days as they need for any reason, including vacations and illnesses.
It's important to note that unlimited PTO doesn't necessarily mean that employees can take off on a whim to backpack through Europe for three months. Instead, it allows workers to control their time away from the workplace as long as their projects are complete, deadlines are met and goals are achieved. While it sounds intriguing, unlimited PTO presents many pros and cons for employers.
The Pros:
First, let's look at the positive results many companies report after implementing an unlimited PTO policy:
It saves time: One of the biggest benefits of an unlimited PTO plan is the reduction in administrative time. While unlimited PTO still requires a notification and approval process, managers and HR staff no longer have to monitor hours of sick time, bereavement leave, jury duty, etc. Ask.com, a company with this policy in place, calculated that its unlimited vacation policy saves 52 hours a year in administrative time.
It saves money: Surprisingly, unlimited PTO can also save money. Employers with this policy generally do not have to pay employees for unused time at the end of the year — or at the end of employment — because there is no set bank of unused hours. (There are exceptions. See cons for details.)
It can ease some compliance concerns: On the state and local level, governments have passed their own laws giving employees greater leave rights than federal laws. Depending on the business location, employees may be guaranteed time off to attend school activities, go out to vote or even accompany a relative to a medical appointment. Unlimited PTO gives employers peace of mind that they are complying with these laws allowing employees to attend certain activities. Employees are in charge of their hours so they can take off the time they need.
It's a great recruitment tool: The competition for top talent is intense in today's job market. Offering unlimited PTO can be a powerful incentive for candidates. In fact, a recent study found that more than 50% of participants reported they would take a job for 10% less pay if unlimited PTO was offered.
While unlimited PTO is getting a lot of media attention, it's still quite uncommon. According to the Society for Human Resource Management (SHRM), less than
one percent of employers offer unlimited paid time off.
The Cons:
While it's clear there is an upside to an unlimited PTO policy, it also comes with potential downsides:
It's not for everyone: An unlimited PTO policy may not work for certain positions within a company. Some workers need to be on-site to assist customers or operate machinery, for instance. Additionally, you need to think about how you will manage unlimited PTO for hourly, non-exempt workers. If you can't grant unlimited PTO to all employees, it's likely best not to implement the policy.
It still presents compliance considerations: In some states, like California, paid vacation time is considered a form of wages. Once it's earned, the vacation time can't be forfeited and employers must compensate employees for unused vacation time. So, in theory, if a California employee leaves before taking the allotted vacation time, the business could be held liable to pay for the unused hours – even if they have an unlimited PTO policy. This hasn't been tested in court yet, but it's likely to be challenged in the future. Plus, this shows that certain employers still need to carefully track employee time.
It doesn't negate the need to monitor FMLA: Under the Family and Medical Leave Act (FMLA), certain employers are required to provide up to 12 weeks unpaid leave to eligible employees. If you have an unlimited paid time off plan, you need to determine if FMLA leave is paid or unpaid. And regardless, employers are required to complete all necessary paperwork, track FMLA time and meet other legal requirements.
It could be abused: Many employers worry about this. And it is possible certain employees could abuse the policy. But research shows it's unlikely. It's estimated that about half of Americans don't take all of their PTO, and more than 20% leave more than five vacation days on the table. With an unlimited PTO policy, employees will be judged by results. And the majority of workers will not abuse the policy simply because they want to succeed by achieving their goals.
Proceed with Caution
It's obvious this is a complex issue. Employers considering an unlimited PTO policy should review applicable federal, state and local laws. And they should draft a formal policy outlining the rules.
The policy should explain that taking time off does not change productivity or performance objectives. And it should limit the amount of consecutive days that can be taken, as well as specify if there are periods when time off is prohibited. It should also limit the number of employees who can be out of the office at the same time. Finally, it should address how far in advance requests should be made.  Consider any paper or online solution to help monitor and document employee time off.
Related Content:
Are You Up-To-Date on the Latest Trends in PTO and Paid Sick Leave?
Managing Employee Leave: 7 Real-World FMLA Scenarios You May Encounter