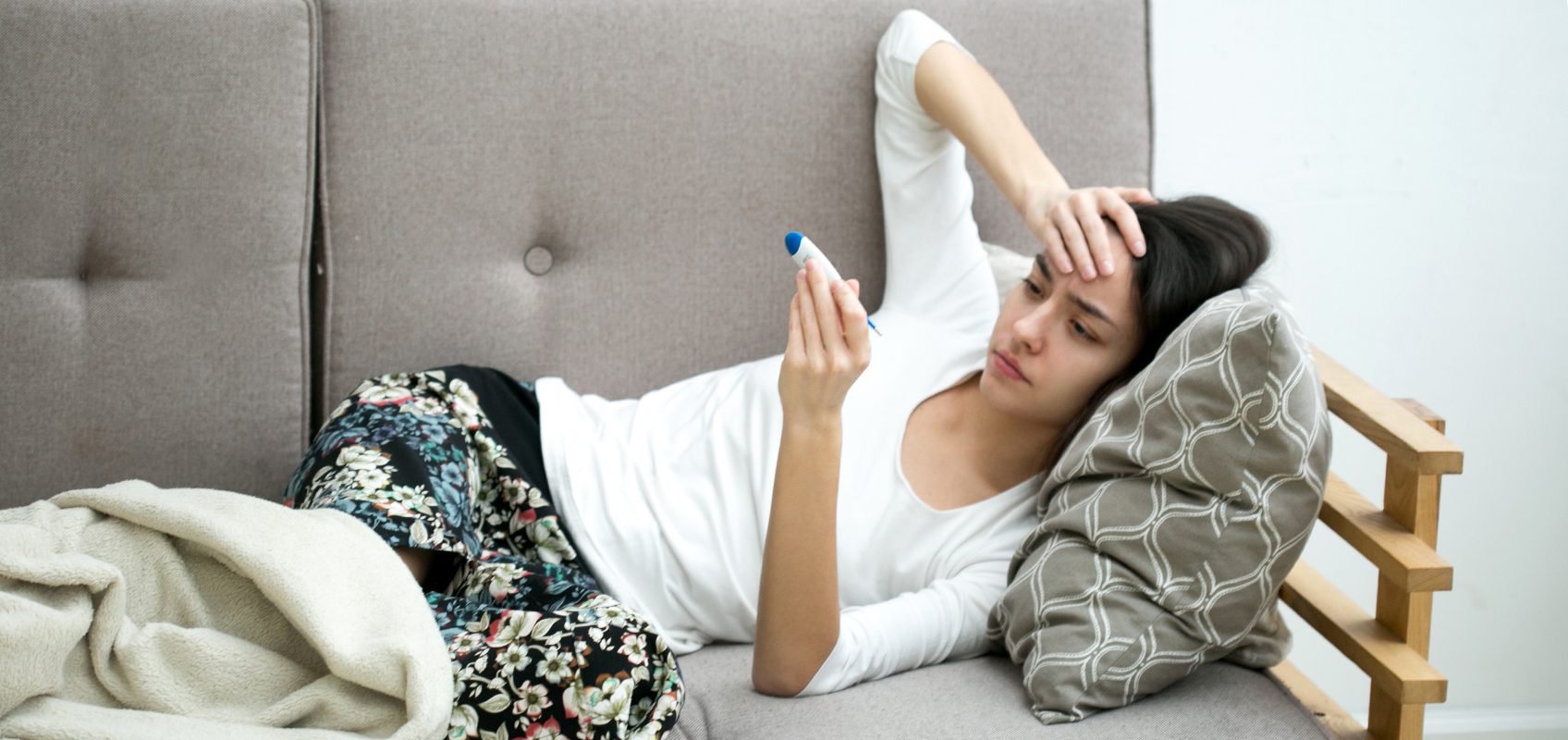 Did you know that numerous states and cities now grant paid sick leave for employees to address health issues without fear of losing pay? It's a growing trend with employee protections — and it shows no signs of slowing down.
Currently, the federal government doesn't have a paid sick leave requirement; it only offers job-protected leave in certain circumstances. On the state and local level, however, employers have expanded leave rights for a range of health and family-related reasons — including paid time off (PTO) for missed work in some cases. In fact, more and more companies in highly competitive industries are including generous paid leave policies as part of their benefits packages to attract the best employees. Here's a closer look at some of the latest developments with the paid sick leave trend:
Paid Sick Days
Eleven states, the District of Columbia and over 15 other jurisdictions have paid sick day laws. As of June 2018, companies that do business with the federal government must allow workers to earn up to seven paid sick days a year. In a few other states, where paid sick days aren't required, the employer still must allow employees to use voluntary sick time to care for certain family members. This applies to Georgia, Illinois, Maine, Minnesota and Texas. Recently, retail giant Walmart made extensive changes to its paid sick leave policies, granting leave to hourly workers and allowing employees to earn up to 48 hours of "protected PTO" that can be used for any reason.
Maternity Leave
The U.S. does not have a national policy on paid maternity leave. The federal Family and Medical Leave Act (FMLA) provides 12 weeks of unpaid leave and protects an employee's job when taking leave for certain reasons (such as birth or adoption of a child, military service, serious illness of family or self), but it only applies to eligible employees in companies with 50 or more employees. Increasingly, top companies — especially those in highly competitive tech and services sectors — are offering expanded maternity benefits, including longer periods of paid time off. For example, Microsoft recently began requiring suppliers with 50 or more employees to offer at least 12 weeks of paid maternity leave. And Google increased its paid maternity leave from three months to 18-22 weeks for birth mothers.
A number of other states and local governments have paid leave legislation in the works.
Expanded Parental or Family Leave
Many companies are expanding their parental leave policies to include adoptive parents and fathers, in addition to birth mothers, and allowing employees to use paid leave to care for family members. As of March 2019, six states — California, Massachusetts, New Jersey, New York, Rhode Island and Washington — as well as the District of Columbia extend paid family leave laws. A number of other states and local governments have paid leave legislation in the works. In 2018, the University of Virginia expanded its paid parental leave to eight weeks (including fathers and adoptive parents) in compliance with a state law. Google added seven weeks of paid leave for fathers, and Facebook offers 17 weeks of paid leave to all new dads. Some companies are even expanding family leave to include grandparents. For example, Cisco offers grandparents three days leave to help care for a new grandchild.
Pregnancy Leave
A growing number of employers are extending sick leave benefits to cover employees who need time off during pregnancy for medical reasons. In some cases, federal laws require employers to offer "light duty" accommodations or extend paid disability leave to pregnant women if they offer disability leave to other employees. Some states, such as California, Hawaii, New Jersey, New York, and Rhode Island, even provide insurance to pay a portion of an employee's salary while temporarily unable to work because of a disability.
"Wrap-Around" Maternity Benefits
Other employers allow new parents to reduce their workloads before and after parental leave, or offer accommodations such as breastfeeding breaks or private locations to pump. For instance, law firm Schiff Hardin announced a "ramp up/down policy" that reduces working hours for expectant parents by 20 percent during the months before and after parental leave, with no reduction in salary. Other companies provide flexible work schedules after parental leave to help new parents care for their children. For example, Reynolds American offers 16 weeks leave followed by eight months of flexible work hours.
Unlimited PTO
Unlimited PTO is a popular employee benefit that is increasingly promoted by companies on "best employer" lists, such as Eventbrite, General Electric, Kronos, Netflix, HubSpot, StitchFix and KeepTruckin. Under an unlimited PTO policy, employers don't restrict the number of paid days off an employee may take each year (often lumping sick and vacation days together), but instead require employees to negotiate vacation requests with managers. This eliminates the need to pay out unused vacation or sick days when an employee resigns. However, it doesn't necessarily mean that employees can take long vacations whenever they want, or spend more time at the beach than at work. Employers typically set rules for vacation time requests and tie time off to meeting specific job goals or deadlines.
Banked PTO
Banked PTO bundles various types of paid leave (medical leave, sick days, vacation time) into one bucket that employees can use as needed. It allows people who don't use sick days to take their accrued time off as vacation instead, which can be popular with some employees. However, emerging laws could restrict banked PTO policies. Some states and localities, including California and New York City, require employers to provide employees with a certain amount of paid sick leave so unlimited PTO laws may not comply.
Safe and Domestic Violence Leave
Safe leave refers to leave that can be used to address instances of domestic violence, sexual assault or stalking committed against employees or their family members. Some state laws have specific domestic violence leave laws and/or allow sick time to be used to cover this type of leave. Depending on the specific state (among them, California, Florida, Illinois and Washington), legislative details vary regarding how much time off is granted, the eligible reasons for leave, notice and paperwork requirements, and whether leave is paid.
Manage Employee Time Off Requests Accurately and Efficiently
Beyond keeping up with emerging state and local leave legislation (and its requirements), it's important to understand the advantages of flexible paid leave coverage. Providing paid time off for medical or health reasons can help your company be competitive in a tight job market and retain the best employees. While offering time off is important, tracking time off is just as essential.  Easily monitor employee attendance with paper or electronic solutions that best fit your business.
Related Content:
Paid Leave and the Pandemic: What Every Employer Needs to Know About Absences During COVID-19
Managing Employee Leave: 7 Real-World FMLA Scenarios You May Encounter