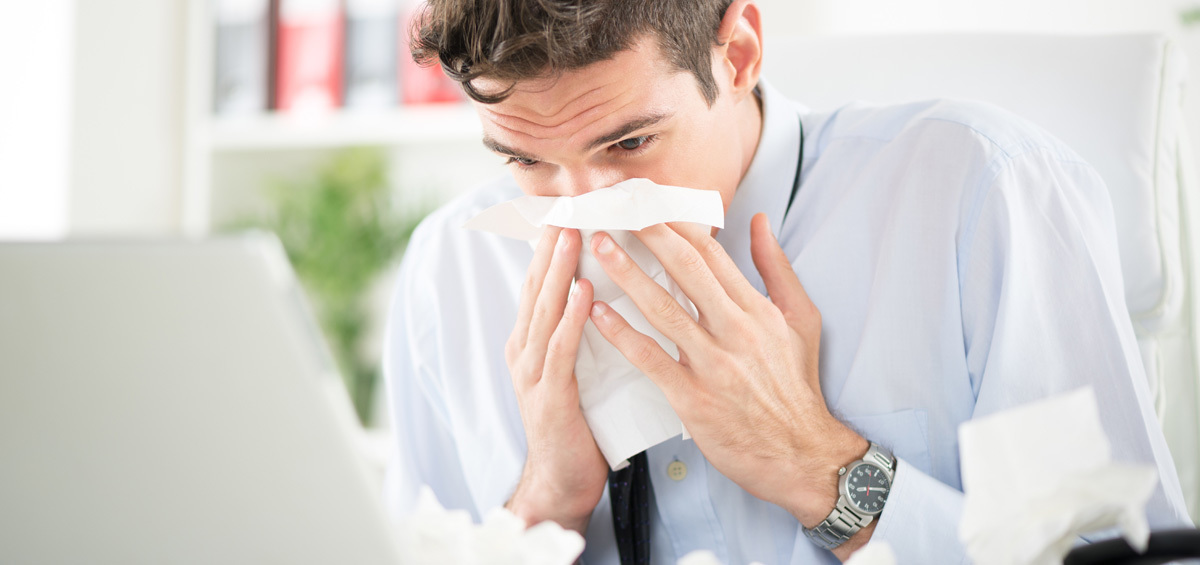 As the COVID-19 pandemic continues to grip the nation, employers must carefully weigh the impact of new and existing employment laws on their workforce. An area that deserves particular attention is paid sick leaving during COVID-19. If an employee contracts the virus or needs to care for a sick family member, can they tap into paid leave for time away from work? You're no doubt aware of the Family and Medical Leave (FMLA) that allows unpaid leave for various reasons, but what other employment legislation comes into play during the pandemic?
These days, you'll need to look beyond the FMLA to be certain you're covering all the bases with legally protected absences during COVID-19. Recent trends with federal response measures, as well as state and local legislation, means more situations are covered than ever before — and it's up to you to be aware of them and how they affect your business.
Beyond the FMLA: Compliance with the Federal FFCRA
Effective on April 1, 2020, the new Families First Coronavirus Response Act (FFCRA) requires employers to provide paid sick leave or expanded family and medical leave for COVID-19 related reasons.
The qualifying reasons with the emergency legislation are:
The employee has symptoms of COVID-19 and is seeking a medical diagnosis
The employee has been advised by a healthcare provider to self-quarantine due to concerns related to the virus
The employee has been mandated to quarantine by a federal, state or local government agency
The employee is experiencing any other substantially similar condition to COVID-19, as specified by the Secretary of Health and Human Services
The employee must care for an individual who was mandated to quarantine by a government order or advised to do so by a healthcare provider
The employee must care for a child because the child's school is closed or the child's usual caregiver (such as a daycare or a family member) is unavailable due to the pandemic
In general, the FFCRA applies to private sector employers with fewer than 500 employees (and certain public sector employers), permitting employees to take two weeks of paid sick leave for the above reasons. Also, if they're employed for at least 30 days prior to the leave request, employees are entitled to up to 10 weeks of additional leave to care for a child whose school is closed or caregiver unavailable due to COVID-19.
Be aware: If your business is subject to the FMLA, your employees may qualify for both types of leave for a COVID-related illness.  Let's say an employee contracts the virus or has to care for a family member who contracts it. In this case, the employee is entitled to two weeks of paid leave under the FFCRA. If the illness extends beyond two weeks, the employee may be eligible for up to 12 additional weeks of unpaid leave (along with job protection) under the FMLA.
You'll need to look beyond the FMLA to be certain you're
covering all the bases with legally protected absences during COVID-19
Emerging COVID-19 Coverage at the State and Local Level
Typically, paid sick leave laws allow employees to earn paid sick days based on days or hours worked, to be used to recover from illnesses, seek medical care or, in some cases, attend to a sick family member. In the following states, counties and cities, existing paid sick leave laws were temporarily broadened to include COVID-specific coverage:
| States | Counties/Cities |
| --- | --- |
| Arizona | Emeryville, CA |
| California | Oakland, CA |
| Connecticut | San Diego, CA |
| Massachusetts | Chicago, IL |
| Michigan | Cook County, IL |
| Nevada | Duluth, MN |
| New Jersey | Minneapolis, MN |
| Oregon | St. Paul, MN |
| Washington | New York City, NY |
|   | Philadelphia, PA |
|   | Seattle, WA |
|   | Washington, D.C. |
At the same time, certain states, cities and counties have enacted brand-new paid sick leave laws to address COVID-19 absences, including: Colorado, New York, San Jose, CA, San Francisco, CA, and Los Angeles, CA.
How State Leave Laws Differ from the FMLA
While the topic of employee leave is top of mind during the coronavirus crisis, it plays a significant role year-round, particularly on the state level. An emergence of state leave laws are filling in the gaps left behind with the federal FMLA, providing coverage that extends beyond the COVID-19 circumstances already described.
State coverage may differ from the federal FMLA in a few key ways:
Apply to smaller employers (the FMLA affects employers with 50 or more employees)
Less stringent requirements for employee eligibility
Expand the definition of a serious health condition
Apply to individuals other than immediate family members (as defined by the FMLA)
Require paid leave instead of unpaid leave
Provide leave for additional reasons
This last bullet is especially important. Always check the specifics for your state, but the situations that may apply (beyond the scope of the FMLA) include:
School activities related to a child's educational advancement, including parent-teacher conferences and counseling sessions (not plays and sporting events)
Jury duty or court hearings
Time off to address domestic violence, stalking or sexual assault, including attending criminal proceedings, getting orders of protection or seeking medical care
Blood, marrow or organ donation
Accompanying a child or elderly relative to routine medical or dental appointments
Time off to vote
Emergency duty as a volunteer firefighter, reserve peace officer or disaster/rescue worker
In most cases, these more narrowly defined absences fall under legislation called 'small  necessities leave.' Depending on the state, employees are entitled to a certain number of hours above and beyond the 12 weeks of FMLA coverage. Allowable time off may range from an additional eight hours annually for Illinois workers to 40 hours in California.
Keep in mind, however, that you can require employees to use any accrued paid time off (PTO) before taking small necessities leave. It's also a good idea to include language in your workplace attendance policy outlining these legal absences and your internal notification and approval process.
Gain Better Control of Time Off Requests
Understanding new and updated legislation is the first step to managing employee absences during COVID-19 and other non-pandemic circumstances. The next step is to manage legal absences to prevent attendance or productivity issues. The Time & Attendance Fill-and-Save HR Form Library provides you with electronic versions of all the attendance management forms you need to confidently manage the reques-and-approval process.
Related Content:
Considering an Unlimited PTO Policy? Carefully Weigh the Pros and Cons
Are You Up-To-Date on the Latest Trends in PTO and Paid Sick Leave?