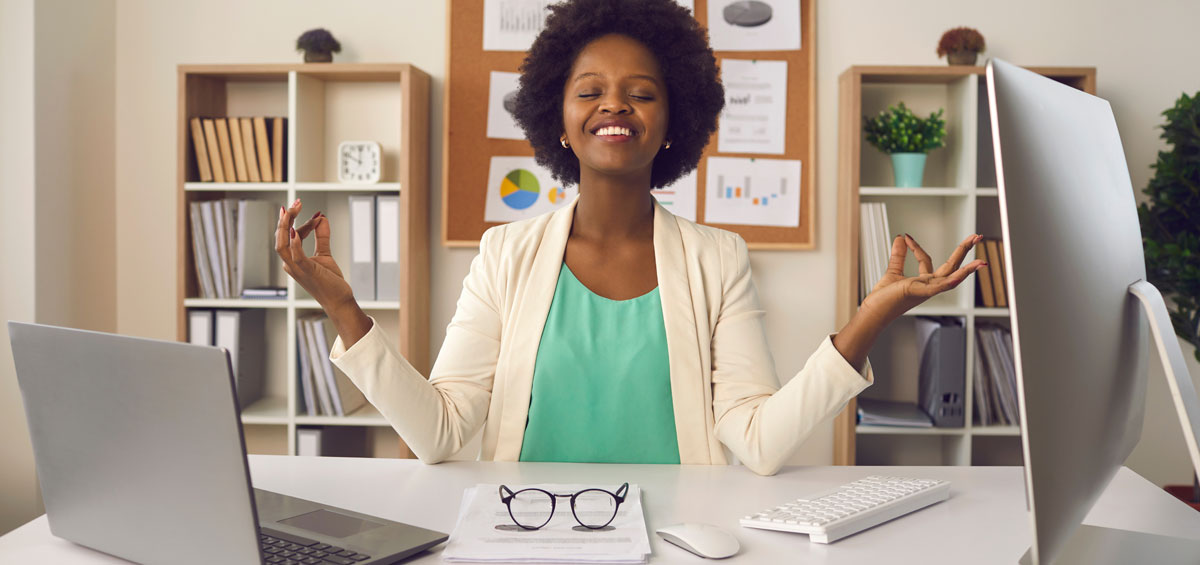 The disruption of the past few years has left many of us feeling exhausted, overwhelmed and burned out. The stress is taking a particular toll in the workplace, resulting in "quiet quitting" at a minimum and "the Great Resignation" at a maximum. In fact, a study from Mind Share Partners revealed that 3 out of 4 full-time U.S. workers experienced at least one symptom of declining mental health in the past year.
What can you, a conscientious employer, do to address these dangers and support the mental health of your employees? If employees are running on empty, how can you help fill their tanks and empower them to keep going?
With a focus on the following four areas, you can make a difference in the emotional well-being of your valued workforce:
Rethink work arrangements and scheduling

Remote work or WFH (working from home) … what was a necessity during the pandemic is now a preference for many employees. To attract and retain good workers, employers need to be mindful of work-life balance and offer alternative work arrangements and flexible scheduling whenever possible. To get the most benefit from offsite work relationships, you'll need to determine which roles can be carried out remotely, provide the necessary equipment and tech support for the job, develop effective communication channels to stay connected, and extend targeted training and HR assistance for managers overseeing workers remotely.

In addition to remote work, consider allowing flexible scheduling as a perk to onsite employees juggling multiple responsibilities. Perhaps you can let employees work earlier or later than their typical hours – or permit them to customize their workweeks (such as alternate four-day/five-day workweeks or working four, 10-hour days every week, with three consecutive days off).

Train managers to promote mental health and respond to "red flags"

These days, a manager's role in supporting team members goes beyond a worker's day-to-day output. An employee's mental health is as critical to their success as their actual job contributions. Encourage your managers to check in with employees regularly, actively listen to their concerns and offer practical solutions when necessary. It's also important for managers to recognize that many indicators of poor performance can be signs of mental health issues. When faced with such indicators, managers should broaden their view and approach employees with sensitivity and respect.

Revise other workplace policies and practices

In addition to modifying work arrangements and scheduling, you may want to review other workplace policies and practices that contribute to a healthier work-life balance. This may include a paid time off bank to be used however the employee wants (and a simple request and approval process), video conferencing and other communication resources, and paid/unpaid family and medical leave for multiple reasons. What areas can you adjust to provide more flexibility and options for employees, without crossing legal boundaries or hurting profitability? It may be time to reframe how you handle performance reviews, as well. Instead of evaluating employees against rigid targets, strive for a more compassionate approach and offer thoughtful feedback and opportunities for improvement.
The percentage of employees stating that work-life balance and wellbeing are 'very important' grew from 53% to 61% in the past seven years.

Source: Gallup poll, February 2022
Evaluate your mental health benefits

Review and expand the benefits your business offers to support mental and behavioral health. Beyond the actual medical plan coverage, this may include an Employee Assistance Program (EAP) with 24/7 confidential counseling, wellness screenings and credits, personalized lifestyle coaching, and stress-management workshops. Modify the actual workplace, too, to create dedicated spaces for relaxation or to take calls in privacy.

And be certain your business "walks the talk" regarding mental health in the workplace, which involves acknowledgement of today's growing mental health issues, a culture of understanding and support, and the availability of effective resources.