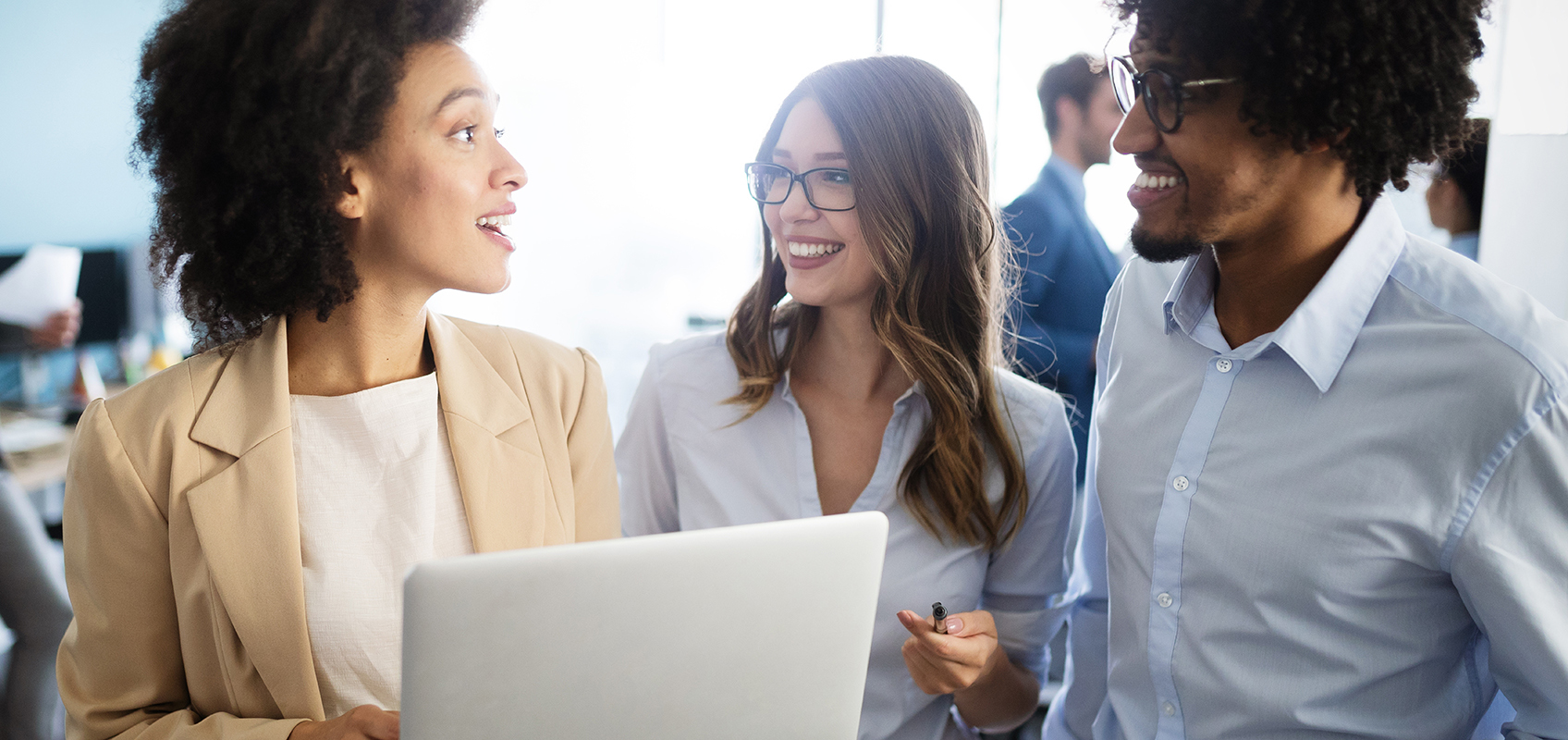 An individual's hair is a very personal matter and, increasingly, a protected characteristic in the workplace. Nationwide, states are tackling the issue head-on and passing laws banning race-based hair discrimination in the workplace.
Here's what you need to know about this emerging legislation and how it strives to eliminate the damaging effects of natural hair bias and restrictions.
Passed or Pending State Laws Prohibiting Natural Hair Discrimination
In early July 2019, California became the first state to ban discrimination against natural hair. Referred to as the CROWN — Creating a Respectful and Open World for Natural Hair — Act, the California measure was passed unanimously. The law recognizes that workplace policies prohibiting natural hair, including locs, cornrows, twists, braids and Bantu knots, have a disparate impact on black individuals. Particularly, they're more likely to deter or burden black applicants than any other group.
Soon after, New York joined California in passing legislation prohibiting hair discrimination in the workplace. Based on guidance from New York City's Commission on Human Rights, the state law recognized that black hairstyles are protected racial characteristics because they are an inherent part of black identity.
Although there is no federal law prohibiting natural hair discrimination, as of June 2023, 21 states have joined California and New York in passing CROWN-related legislation:
New Jersey
Virginia
Colorado
Washington
Maryland
Connecticut
New Mexico
Delaware
Nebraska
Nevada
Oregon
Illinois
Maine
Tennessee
Louisiana
Massachusetts
Alaska (only applies to educational discrimination in schools)
Minnesota
Arkansas
Texas
Michigan
If your state isn't on this list, you'll want to pay attention. The issue is gaining momentum across the nation, with legislation pending in a handful of additional states:
Florida
Georgia
Kansas
Kentucky
Mississippi
Missouri
Nebraska
New Hampshire
North Carolina
Ohio
Pennsylvania
Rhode Island
South Carolina
Utah
Wisconsin
Arizona (recently signed executive order prohibiting discrimination by state agencies and contractors)
Other Appearance-Related Considerations Affecting Workplace Policies
What about other appearance-related matters beyond natural hairstyles? What are the legal boundaries with grooming, dress codes or even religious attire?
Basically, you should steer clear of any grooming or clothing policy that could discriminate against a protected class of employees, whether explicitly or through disparate impact. In New York, for example, the Human Rights Law includes anti-discrimination protections for an employee's religious clothing, facial hair or attire. These protections extend to turbans, headscarves, hijabs, burqas, yarmulkes and beards worn for religious purposes.
In your own workplace, take note of any policies regarding:
Shaving — Requiring employees to be clean-shaven could be problematic, especially as it relates to providing reasonable accommodations for religious purposes. If an individual were to challenge your no-beard policy, you'd have to prove the policy is job-related and a business necessity.
Different clothing for men and women — Requiring employees of only one gender to wear uniforms or follow a dress code could be a legal violation. Dress codes must apply to both men and women equally; further, they should relate to the job and be reasonable.
More than 20 states now ban discrimination related to
natural hair texture and hairstyles under CROWN legislation.
Practical Compliance Tactics for Employers
Depending on the nature of your business, you may feel you have valid health and safety concerns related to hairstyles. Under these developing state bans, however, you should always address such concerns through nondiscriminatory measures. Rather than request a hairstyle change, for example, you can require hairnets, hair ties or other accommodations.
Other smart practices include:
Reviewing your employee handbook, specifically grooming policies, to strike any language discouraging natural hairstyles
Training staff on how to properly communicate with employees, handle accommodation requests and prevent harmful attitudes from influencing employment decisions
Being mindful of implicit bias in hiring and promotions, particularly the notion that people of color with natural hair are less "professional"
Keep Policies Current with the Times
To maintain compliance with this growing trend, you should take a careful look at any grooming policies in your employee handbook and update them accordingly. The collection of essential company policies in the State-Specific HR Policies Library provides immediate access to applicable policies, which can be routed electronically, printed, or cut and pasted into an existing handbook.
Related Content:
New Supreme Court Rulings Call for a Careful Review of Potentially Discriminatory Job Postings
Is Employee Conduct Outside the Workplace Open to Discipline?