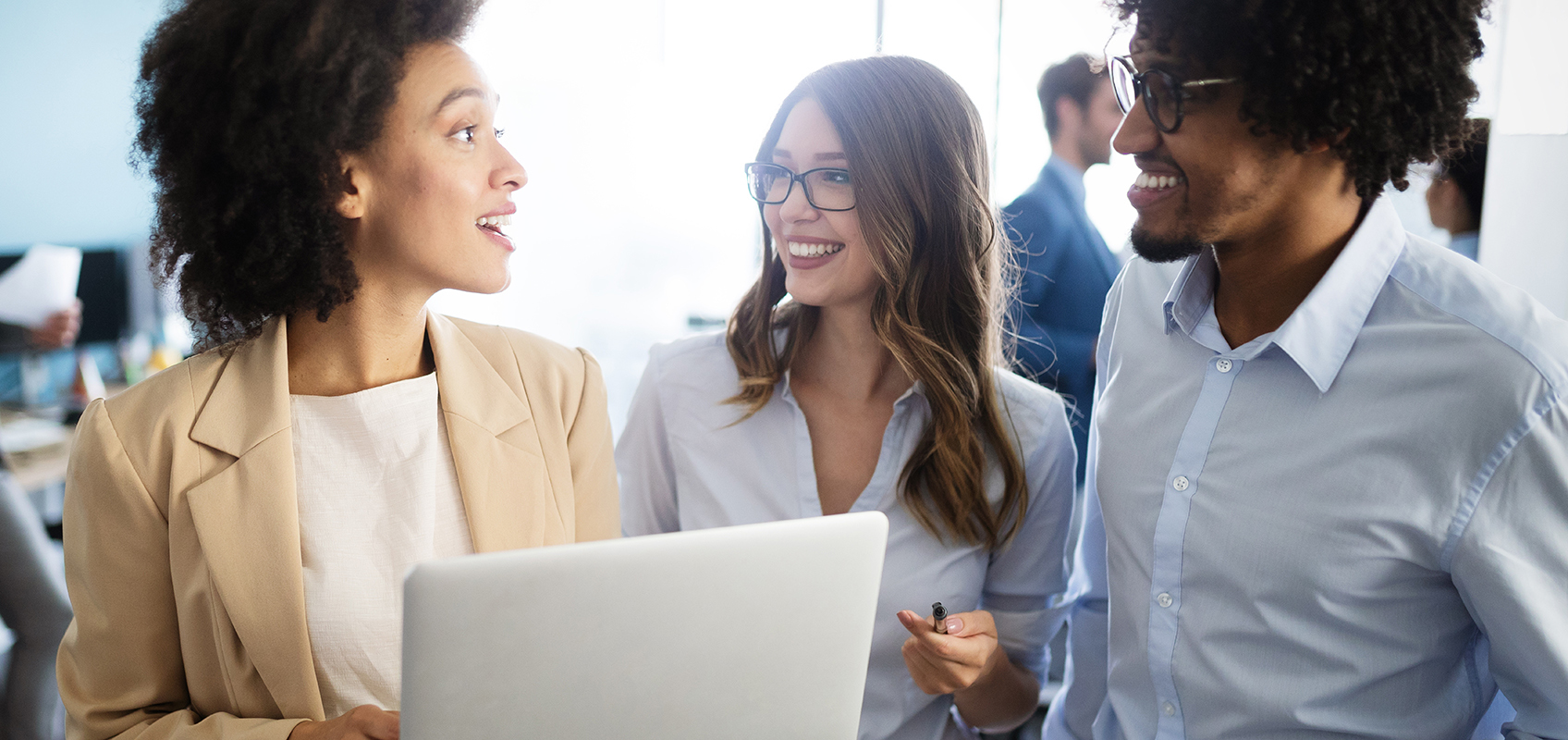 An individual's hair is a very personal matter and, increasingly, a protected characteristic in the workplace. Nationwide, states are tackling the issue head-on and passing laws banning race-based hair discrimination in the workplace.
Here's what you need to know about this emerging legislation and how it strives to eliminate the damaging effects of natural hair bias and restrictions.
States Take a Legislative Stance
In early July 2019, California became the first state to ban discrimination against natural hair. Referred to as the CROWN Act — Creating a Respectful and Open World for Natural Hair — the California measure was passed unanimously and becomes effective January 1, 2020. The law recognizes that workplace policies prohibiting natural hair, including afros, braids, twists and locks, have a disparate impact on black individuals. Particularly, they're more likely to deter or burden black applicants than any other group.
Soon after, New York joined California with legislation prohibiting hair discrimination in the workplace. Based on guidance from New York City's Commission on Human Rights, the state law recognizes that black hairstyles are protected racial characteristics because they are an inherent part of black identity. When signing off on the legislation, New York Governor Andrew Cuomo shared, "For much of our nation's history, people of color — particularly women — have been marginalized and discriminated against simply because of their hairstyle or texture." The law is a vital step toward correcting that history and ensuring greater protections in this area.
With this issue gaining attention across the nation, employers should watch for continued legislative activity. Additional states and cities that have issued guidance, or proposed or passed similar legislation, including New Jersey, Illinois, Michigan, Wisconsin, Cincinnati, OH, Boston, MA and Montgomery County, MD.
Other Appearance-Related Considerations
What about other appearance-related matters? What are the legal boundaries with grooming, dress codes or even religious attire?
Basically, you should steer clear of any grooming or clothing policy that could discriminate against a protected class of employees, whether explicitly or through disparate impact. For example, New York recently amended its Human Rights Law (NYSHRL) to include anti-discrimination protections for an employee's religious clothing, facial hair or attire. Effective October 2019, the new protections extend to turbans, headscarves, hijabs, burqas, yarmulkes and beards worn for religious purposes. Religious discrimination is already forbidden under state and federal law, but this amendment clarifies the definition of religion under New York's anti-discrimination statute.
In your own workplace, take note of any policies regarding:
Shaving — Requiring employees to be clean-shaven could be problematic, especially with regard to providing reasonable accommodations for religious purposes. If an individual were to challenge your no-beard policy, you'd have to prove the policy is job-related and a business necessity.
Different clothing for men and women — Requiring employees of only one gender to wear uniforms or follow a dress code could be a legal violation. Dress codes must apply to both men and women equally; further, they should relate to the job and be reasonable.
HR professionals and business owners should answer two key questions when reviewing existing or potential policies: 1) Are they fair and impartial? 2) How would they sound if you had to defend them in court?
Practical Tactics for Employers
Depending on the nature of your business, you may feel you have valid health and safety concerns related to hairstyles. Under these developing state bans, however, you should always address such concerns through nondiscriminatory measures. Rather than request a hairstyle change, for example, you can require hairnets, hair ties or other accommodations.
Other smart practices include:
Review your employee handbook, specifically grooming policies, to strike any language discouraging natural hairstyles
Train staff on how to properly communicate with employees, handle accommodation requests and prevent harmful attitudes from influencing employment decisions
Be careful of implicit bias in hiring and promotion, particularly the notion that people of color with natural hair are less "professional"
Related Content:
New Supreme Court Rulings Call for a Careful Review of Potentially Discriminatory Job Postings
Is Employee Conduct Outside the Workplace Open to Discipline?