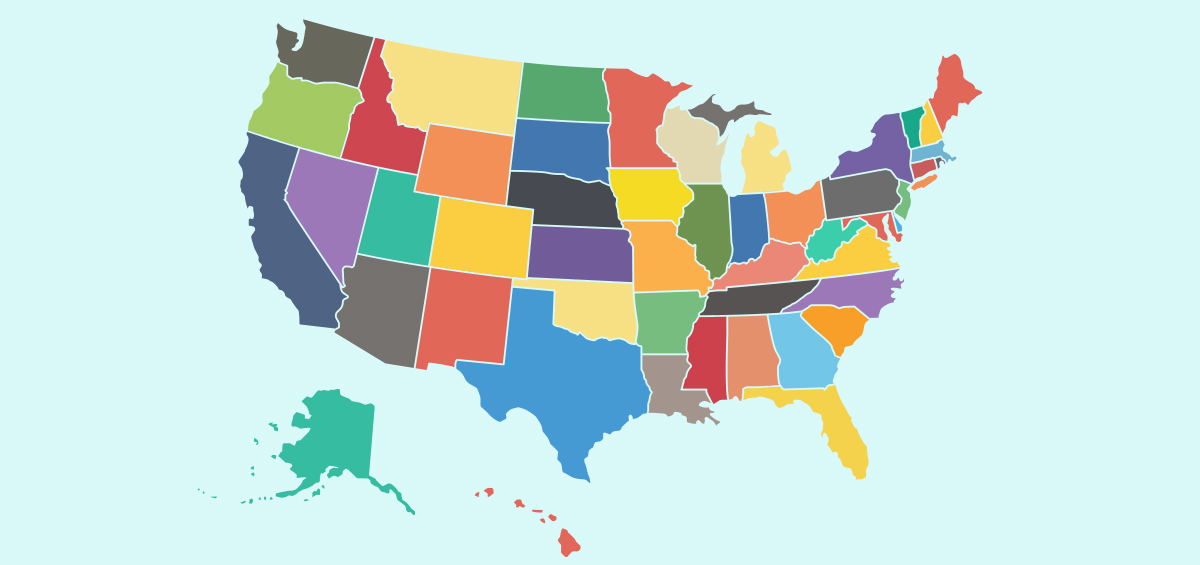 Across the nation, laws restricting employers from asking job candidates about criminal histories are on the rise. Currently, 37 states and more than 150 cities and counties have adopted laws that limit what you can ask job applicants.
Known as "ban-the-box" legislation, these policies are designed to give individuals with a criminal history a fair chance at employment. Removing the question," Have you ever been convicted of a crime?" from job applications encourages employers to consider a candidate's qualifications first, rather than rejecting someone outright because of a criminal past.
How do you know if your business is affected? Here's an overview of the states that have passed legislation, along with some practical pointers to ensure compliance.
Check Which States Are Impacted
These 37 states (and the District of Columbia) uphold ban-the-box laws for public-sector employers:
| | |
| --- | --- |
| Arizona | Nevada |
| California | New Hampshire |
| Colorado | New Jersey |
| Connecticut | New Mexico |
| Delaware | New York |
| Georgia | North Carolina |
| Hawaii | North Dakota |
| Illinois | Ohio |
| Indiana | Oklahoma |
| Kansas | Oregon |
| Kentucky | Pennsylvania |
| Louisiana | Rhode Island |
| Maine | Tennessee |
| Maryland | Utah |
| Massachusetts | Vermont |
| Michigan | Virginia |
| Minnesota | Washington |
| Missouri | Wisconsin |
| Nebraska | |
However, these 15 states restrict both public AND private-sector employers from asking about conviction history on job applications:
| | |
| --- | --- |
| California | Minnestoa |
| Colorado | New Jersey |
| Connecticut | New Mexico |
| Hawaii | Oregon |
| Illinois | Rhode Island |
| Maine | Vermont |
| Maryland | Washington |
| Massachusetts | |
Be aware: Certain industries and jobs are exempt from ban-the-box laws, such as positions in childcare, healthcare, law enforcement and finance.
Even if your state isn't on the list, you shouldn't assume these laws don't apply to you. More than 20 cities and counties have passed ban-the-box laws that extend to private employers: Austin (TX), Baltimore (MD), Buffalo (NY), Chicago (IL), Columbia (MO), Desoto (TX), the District of Columbia, Kansas City (MO), Los Angeles (CA), Montgomery County (MD), New York City (NY), Philadelphia (PA), Portland (OR), Prince George's County (MD), Rochester (NY), San Francisco (CA), Seattle (WA), Spokane (WA), St. Louis (MO), Waterloo (IA), Suffolk County (NY) and Westchester County (NY).
In addition to legislation affecting job applications, many other cities and counties also restrict when you can conduct a criminal background check. In most cases, you can only do a check after you've made a conditional offer of employment or have selected final candidates.
How to Comply with Ban-the-Box Laws
It's important to understand the intent of ban-the-box legislation. It doesn't require you to hire someone with a criminal background over other qualified candidates; rather, it's a fair-chance policy that should guide your decision-making process. It shifts the criminal history inquiry from the initial application stage until later in the hiring process, during an interview or after you've extended a conditional job offer.
How can you be confident you're in compliance? First, check your state and local laws for details. Then make sure you're using an attorney-approved, state-specific job application. Next, modify your hiring procedures to delay any inquiry about criminal history until it's legally allowed.
Rely on Attorney-Developed, State-Specific Applications
With the right tools, you can be certain you're satisfying the latest ban-the-box laws when hiring. The Job Application Smart App automatically complies with your state's requirements so you're always up to date. Legally compliant applications can be shared online or emailed, eliminating handwritten forms and extending your recruiting reach to more candidates.