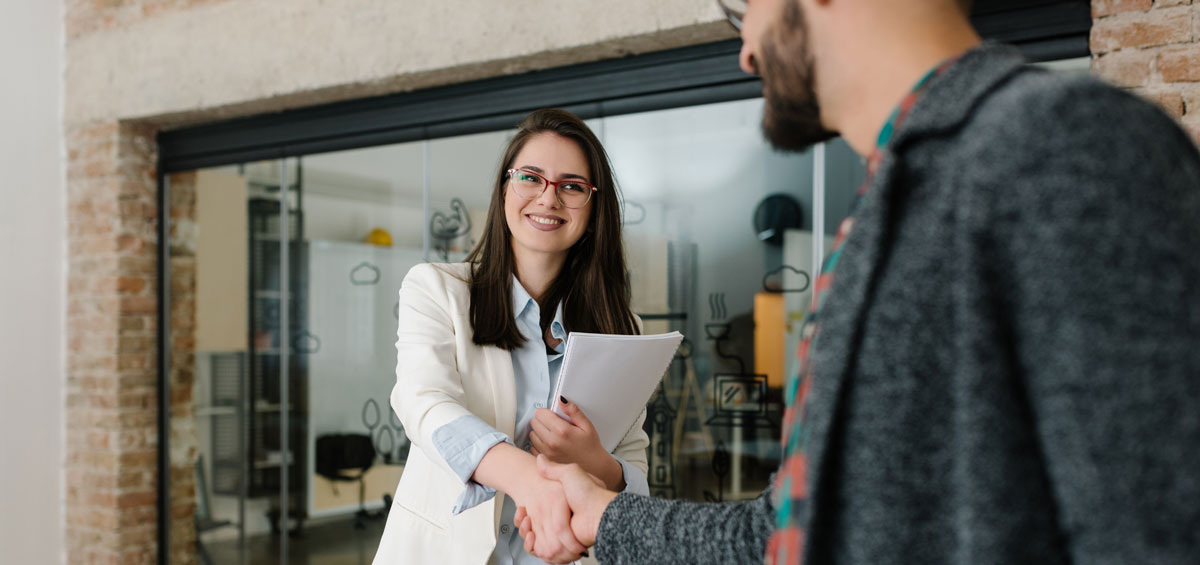 You probably already know you can't rule out an older worker for his age — or ask a female applicant her plans for having a family – but are you aware of the many other potential pitfalls when hiring employees? Are you confident your hiring process treats every job seeker equally and fairly based on federal and state laws?
If not, you could be guilty of accidental discrimination. Yes … accidental discrimination. While most employers would never discriminate purposely, the legal risks of doing so inadvertently are the same.
Here are five tactics for effective, legally compliant hiring:
Watch the language when advertising and recruiting

Your job listing is a vital hiring tool. If worded improperly, however, it can invite a host of legal problems.

Job listings should never suggest a predisposition to hire a certain group or exclude a certain group of applicants based on characteristics such as age, national origin or gender. For example, using the term "recent college grad" might imply you're seeking candidates within a certain age group and could be used as evidence of age discrimination. If the intent is to recruit college-educated applicants (which is perfectly legal), then the listing should state, "college degree required." It is also acceptable to say the position is "entry level" to convey the level of responsibility or manage expectations regarding the pay range.

Along the same lines, using gender-specific terms to describe a position ("waitress" or "stockboy," for example) also can imply illegal bias, so be careful.

To stay on the right side of the law, consider these tips when writing your job posting:

Spell out clearly what the job involves in terms of responsibilities and day-to-day tasks
List the minimum qualifications, including education, licenses and certifications, years of experience and specific skills
Indicate the salary range, if required under growing, state-specific pay transparency laws
Explicitly state that you are an equal opportunity employer
An application should never include questions that reveal an applicant's gender, age, race, religion, national origin, disability or marital status.
Use legally sound job applications

It's a best practice to have every candidate complete a standard job application – even if you receive a resume. That's because applications:

Help you gather essential information that is often left out or obscured in a resume (employment or skill gaps, for example)
Ensure consistency in collecting the same information, asked the same way, from all applicants
Allow you to share essential legal notices, such as a non-harassment clause and EEOC-approved language regarding the ability to perform the job

While your job application should include probing questions about the applicant's background and qualifications, the questions must be drafted in a way to protect the applicant's privacy and employment rights. An application should never include questions that reveal an applicant's gender, age, race, religion, national origin, disability or marital status.

Make sure you're using an application that:

Asks targeted, job-related questions to help you properly evaluate candidates before the interview stage
Is structured in a way that makes it difficult for applicants to leave out important details
Contains airtight equal employment opportunity and "at-will" language
Includes a disclaimer authorizing previous employers to share information in the reference-checking process
Reminds applicants that you maintain applications for a limited time
States that untruthful statements or critical omissions are grounds for terminating the hiring process or employment, no matter when discovered
Treats questions about criminal history according to state laws (known as 'ban the box' laws)

Steer clear of inappropriate interview questions

You've done your recruiting and gotten bites from numerous candidates. Now it's on to interviews. Simple, right? Yet many employers are not aware that seemingly innocent small talk during interviews can land you in hot water.

To be safe, avoid any discussion of the topics to follow. And certainly, exercise common sense: If a question doesn't directly relate to the job, don't ask it. Pre-employment questions must relate to whether an applicant is suitable or qualified for a job. Avoid talking about personal issues, and keep the interview focused on job-related topics.

Age — It's okay to ask whether an applicant is over 18. Do not, however, directly ask for the applicant's age or date of birth during the screening process.
Citizenship — You can ask a candidate whether he or she is legally authorized to work in the United States, but never ask whether the applicant or his or her family members are U.S. citizens. (Citizenship is not required to work legally in the United States, and lack of citizenship cannot be used to discriminate against a job applicant.) Instead, rely on the I-9 documentation process to verify the individual's eligibility to work. (The job offer should be conditional on receiving this documentation.)
Disabilities — You can ask only whether the applicant is able to perform the essential functions of the job, with or without reasonable accommodation. Never ask whether an applicant has physical or mental disabilities — and avoid discussing general medical conditions. Even an empathetic comment about a limp, for example, could be misconstrued as having discriminatory intent.
Education — You can discuss the applicant's academic, vocational or professional education. You should not ask when the applicant attended or graduated from school (which gives an indication of age) or whether the school has any religious, cultural or racial affiliations.
Marital status and pregnancy — Avoid this topic altogether. Don't discuss whether an applicant is single, married, divorced, widowed or separated. Don't ask whether the applicant prefers Mrs., Miss or Ms. And of course, never ask, "Do you intend to have children?" or express concern about childcare arrangements (for example, when interviewing for a position that requires travel or working a night shift).
National origin or ancestry — It's okay to ask an applicant what languages he or she speaks or writes, but nothing more. For example, if an applicant says he speaks Spanish fluently, do not ask whether Spanish is his first language. Even an innocent comment such as, "I love your accent. Where are you from?" could appear discriminatory.
Race, color, physical traits — Never ask questions about or comment on these topics.
Religion — Don't pose any questions that would reveal religious customs, holidays observed or whether someone attends religious services. With very rare exceptions, an applicant's religion is irrelevant to job qualifications.

You must walk a very fine line when you're interviewing candidates. Be careful with your note taking, too. Don't write on the application or resume, as these are official employment records, and it is best to leave them exactly as provided by the applicant.

Screen and test within the law

There are numerous ways to test potential hires, which can help you narrow the pool and make the best choice. Testing generally falls under two areas:

Tests for personality, attitudes and behaviors, such as work ethic, dependability, ambition and service orientation
Tests for skills, abilities and aptitude, such as vocabulary, math and reasoning, reading comprehension and problem solving

Selected and administered correctly, employment testing can be a big help. Handled incorrectly, they can open the door to – you guessed it — discrimination.

Be careful with background checks

You can ask about criminal convictions and pull criminal history reports if you do it later in the hiring process. In fact, background checks can be an important part of your hiring decision, helping you to evaluate candidates and identify potential red flags more carefully.

Before you pursue a criminal history report – or any other background check, for that matter, like a credit report or driving record — you'll need to inform the applicant that it's required for employment and get consent. Getting permission in writing can protect you from claims that you violated applicant privacy. The consent form should state that a previous conviction does not automatically dismiss the applicant, but that anyone who tries to withhold information or falsify a previous criminal record will be disqualified.
Rely on Flexible, Web-Based Hiring Tools
Hiring involves a lot of steps that must be handled correctly to avoid legal complications. Streamline your hiring process and protect your business with two companion apps from HRdirect: the Job Application Smart App, for a state-compliant online application that expands your recruitment reach and the Applicant Tracking Smart App to easily track and collaborate on every hiring stage, from interviews and testing to offers and onboarding.